Politics & marketplace
Fascinating contributions and discussions on the changing focus topics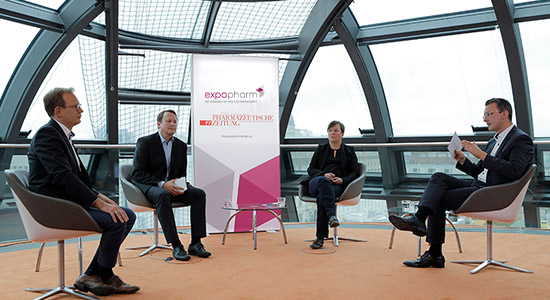 An overview of this topic
Will there be another Covid-19 wave next winter?
Will pharmacies face special responsibilities once again? What will happen with e-prescriptions?
To what extent will pharmaceutical delivery services change the pharmacy market? And what will the bricks-and-mortar pharmacies of the future look like?
On these and other questions, the editorial team from the Pharmazeutische Zeitung (PZ, a pharmaceutical journal) offered exciting discussions and highly topical contributions on the political situation in the pharmacy market and digitalisation in the healthcare sector at expopharm. The PZ editorial team interviewed representatives from politics, business, associations and the pharmacy community.