inspirationLAB
Impulses for the pharmacy market of tomorrow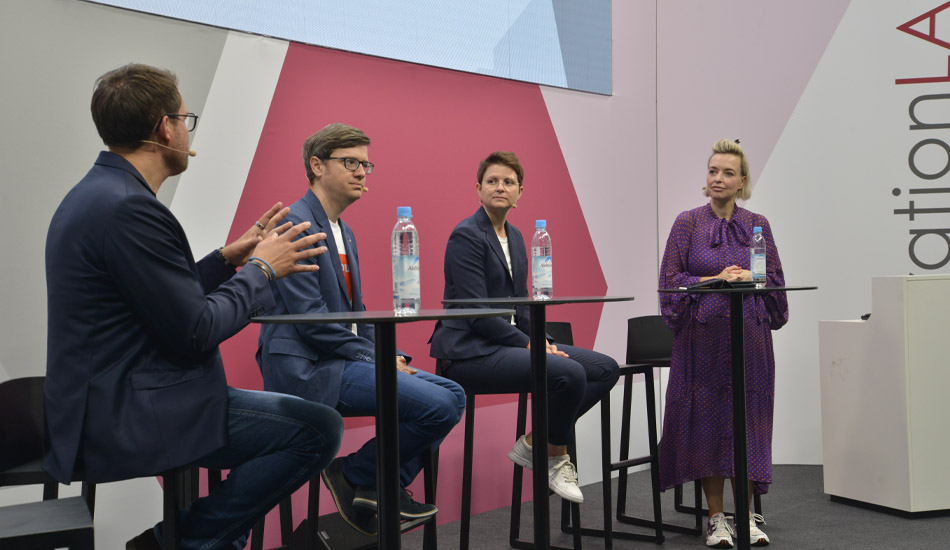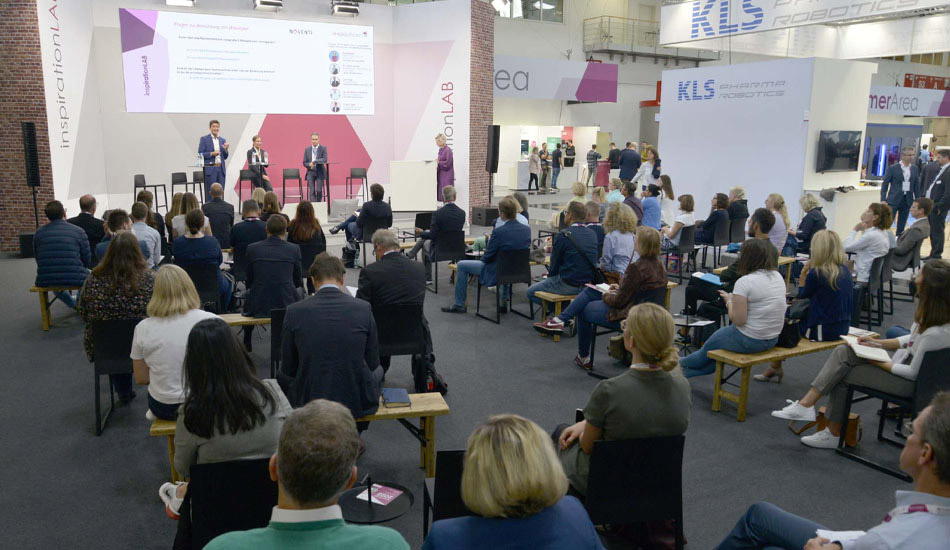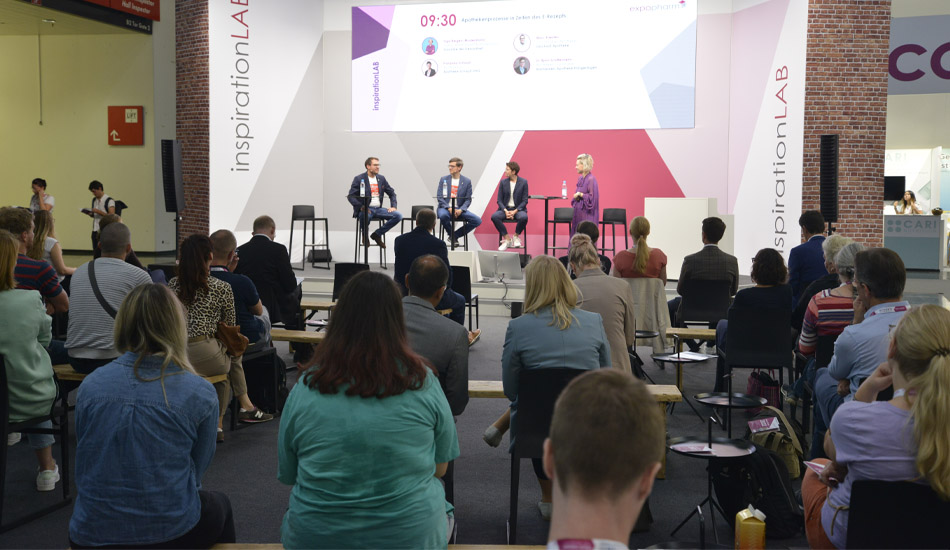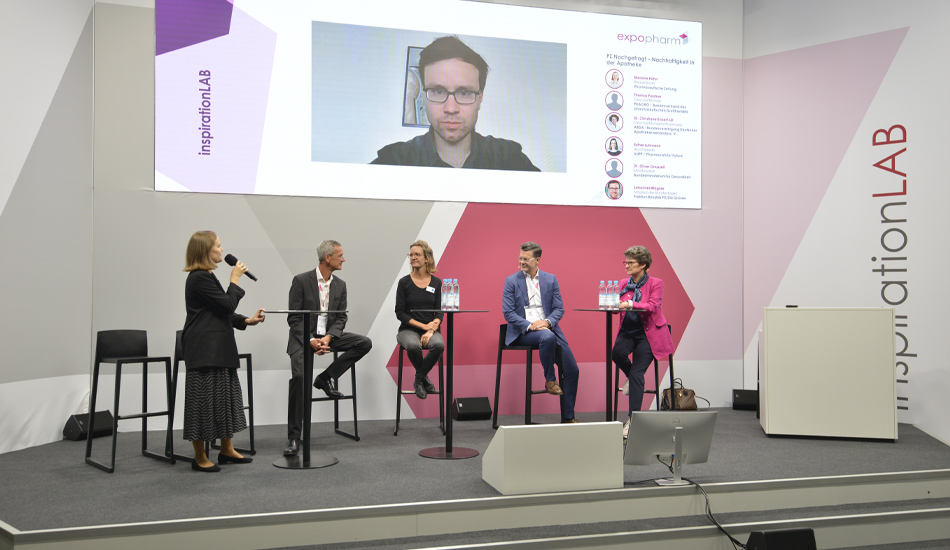 Experience pharmacy management interactively
In the interactive inspirationLAB format, everything revolved around the topic of pharmacy management to reinforce the pharmacy on site. Through short presentations, best practice examples and discussions, pharmacy owners, pharmacists, pharmacy technicians, pharmaceutical commercial employees and students were inspired to master the future challenges in the pharmacy market. The inspirationLAB covered the following future topics at expopharm 2023:
AI and Digital Innovations on Wednesday, September 27, 2023
Pharmaceutical Services on Thursday, September 28, 2023
Pharmacy of the future on all four days of the fair
The participants had in-depth conversations with experts from the industry about the future of the pharmacy market and received new ideas for their operations.
They were also able to network. In the adjacent network café, participants had the opportunity to engage in laid-back conversations with colleagues.
A major highlight of the inspirationLAB was when the MakerMobil of the HealthCare Futurists made it possible for the participants to experience the following topics up close:
Wearables – Future opportunities in the local pharmacy and new fields of consultation
AI – What is possible? And what does the future hold?
Telepharmacy – Current insights from experience
The visitors took the opportunity to discuss these topics with experts in the inspirationLAB and to take away valuable input for their local pharmacy.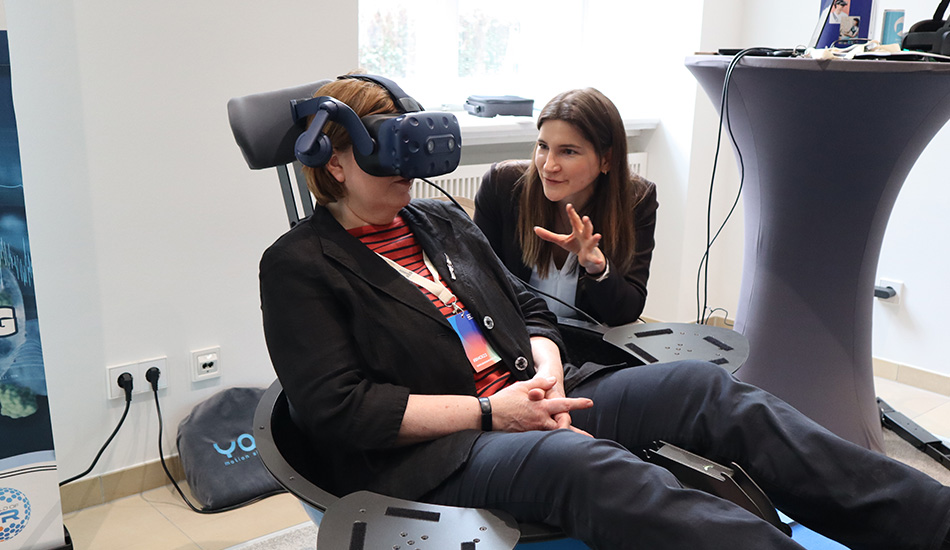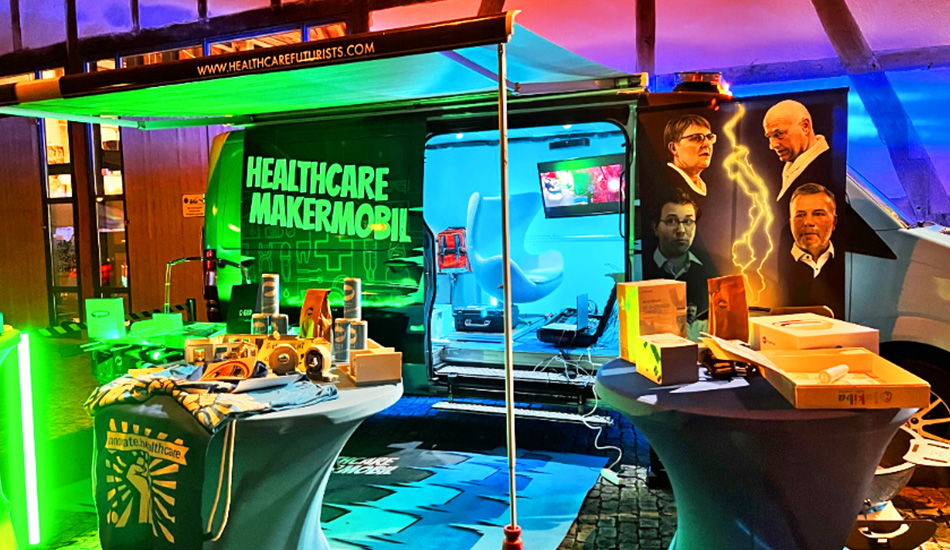 FutureHUB at inspirationLAB
A trip to the pharmacy of the future with the HealthCare MakerMobil
The FutureHUB at inspirationLAB was a fascinating place to experience the pharmacy of the future first hand. It provided an opportunity to actively discover the latest innovations and pragmatic novelties with the HealthCare MakerMobil.
Together they asked themselves the questions: How are AI and digital networking changing the pharmacy profession? What new task areas are emerging as a result? How can we prepare ourselves for the transformation and help shape it?
Pioneering developments were presented in the FutureHUB, including the introduction of metahumans in the pharmacy and the use of the metaverse. Visitors were able to experience what a 'digital.hub.pharmacy' offering personalised products and services with the use of data could look like. Moreover, people had the opportunity to work creatively together on a Lego model of the pharmacy of the future and contribute ideas that would make their own vision a reality.