Press
Welcome to expopharm - the leading European trade fair for the pharmacy market.
Here in the press area you can accredit yourself online and print out your press pass for your visit to expopharm or the German Pharmacists' Day in advance.
This will give you direct access to the events.
Furthermore, you will find the latest press releases on expopharm and the most important contacts for you here.
Press accreditation
As a trade fair organizer, we want to make it easier for journalists to access information about our events and our company by means of accreditation. Accreditation is granted solely for the purpose of journalistic reporting.
Media accreditation for expopharm or the German Pharmacists' Day can be granted to persons who can prove their journalistic activity by presenting a valid press card issued by a German or foreign journalists' association.
Press accreditation for expopharm in Düsseldorf will be possible in May 2023.
Contact
Press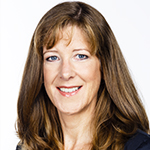 Maria Scholz
Head of Corporate Marketing