Become an exhibitor
At the central industry meeting of the year in the pharmacy market

Engage with your target group in a variety of ways

Benefit from maximum attention within the pharmacy community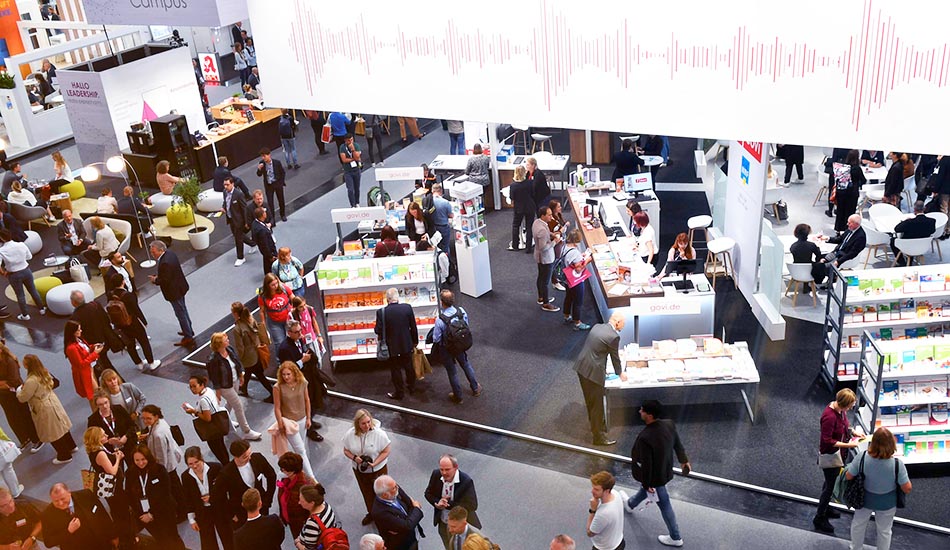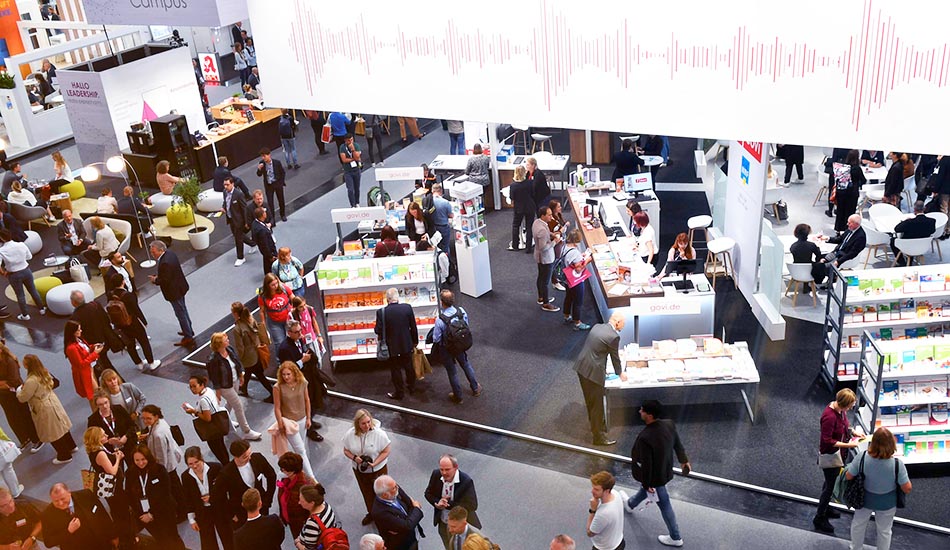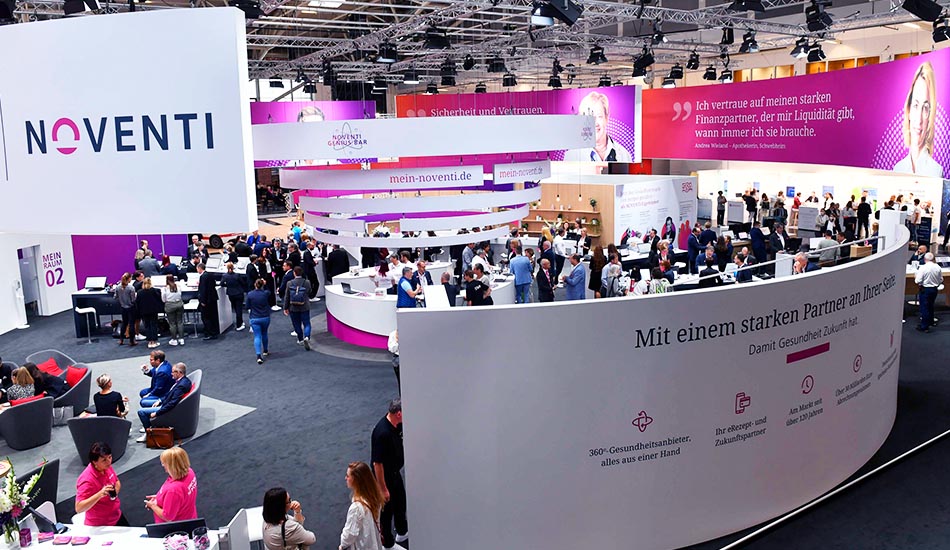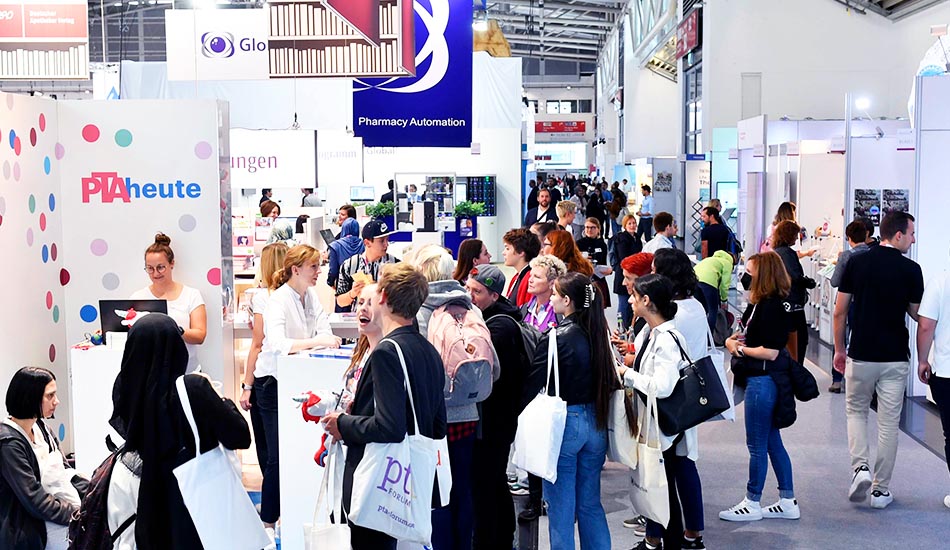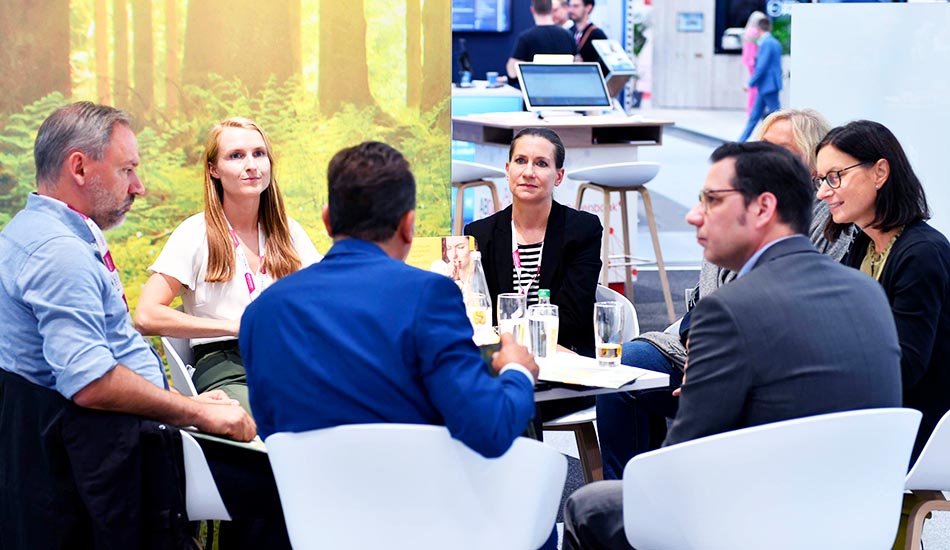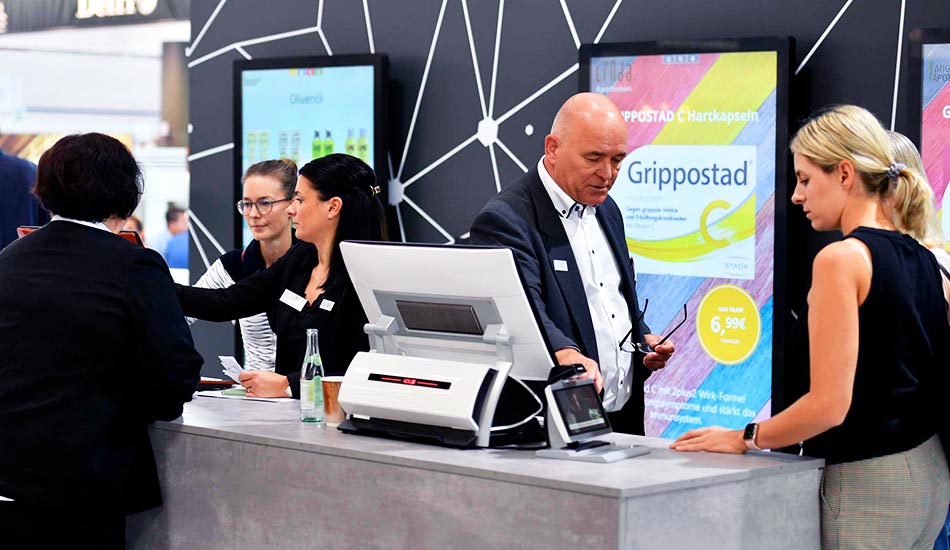 expopharm 2024
The ideal place to present your company
expopharm - the leading European trade fair for the pharmacy market - brings together pharmacy owners, pharmacists, pharmacy students, PTAs, PCAs and healthcare professionals to find out about the current market, find solutions to challenges and prepare investments.
This makes expopharm the ideal place to make personal contact with your target group. The unique combination of the classic trade fair experience with the opportunity for professional development and scientific exchange makes expopharm the central industry meeting of the year in the pharmacy market.
Be there and present yourself here as a relevant expert and partner, set market impulses and network with your target group in a variety of ways.
List of main exhibitor products and services
1.1 Medicines (PM=prescription medicines)
1.2 Medicines (POM=pharmacy-only medicines)
1.3 Medicines for special therapies
1.4 Medicines, over-the-counter
1.5 Vaccines
1.6 Veterinary medicines for breeding, hygiene, health
1.7 Vitamins, minerals
2.1 Disinfection agents, cleaning supplies
2.2 Source materials
2.3 Scales
2.4 3D printers
3.1 Tests
3.2 Homecare
3.3 Infant care/baby items
3.4 Heat therapy, cold therapy
3.5 Pain relief devices/TENS devices
3.6 Measuring devices, technical medical devices
4.1 Baby and infant food (standard pharmacy goods)
4.2 Drinks
4.3 Dietetics
4.4 Dietary supplements
4.5 Natural remedies
5.1 Cosmetics and personal care products (standard pharmacy goods)
5.2 Wellness
5.3 Hygiene products
6.1 Pharmacy interior design
6.2 Advertising technical and POS products
6.3 Digital display systems
6.4 Digital display wall/OTC
6.5 Office products and equipment
6.6 Printed items and packaging
6.7 Ventilation and air conditioning
6.8 Medicine fridges and freezers
6.9 Click and collect solutions
6.10 Emergency service equipment
6.11 Decoration, advertising materials
7.1 Automated warehousing systems
7.2 Inventory management software/ERP
7.3 Cash register systems
7.4 Blister packs, blister products
7.5 Technical supplies for pharmacies
8.1 Banks, insurance companies
8.2 Consultancy services, coaching and further education for pharmacies
8.3 Coupon, bonus, customer card, competition providers
8.4 Tax and financial consultancy
8.5 Express, parcel, courier, messenger and transport services
8.6 Import and export
8.7 Emergency service systems
8.8 Pharmaceutical wholesale
8.9 Personnel services
8.10 Software development
8.11 Blister packing
8.12 Contract manufacturing
9.1 Specialist literature, publishing houses
9.2 Online portals
9.3 Database providers
10.1 Tablet cutters
10.2 Scales (for people)
10.3 Emergency and first aid equipment
10.4 Bandaging materials
10.5 Bandages
10.6 Corrective and support equipment
10.7 Support and compression stockings
10.8 Contraceptives
10.9 Pre-dosed medication/dispensers
10.10 Material or drug-like medical devices
11.1 Web shops/online shops
11.2 Payment systems
11.3 Cash register systems
11.4 Card readers
11.5 Payment solutions (apps, mobile payment, online payment)
12.1 Prescription invoicing
12.2 Taxation systems
12.3 Human resource management
12.4 Communication solutions for pharmacies (shift, holiday planning, etc.)
13.1 Health apps
13.2 Wearables
13.3 Online consultation for patients
The facts - convincing figures
Average values of the last years
over 29,000
Trade visitors
thereof over 4,000
Pharmacy owners
thereof over 7,000
Pharmacists
thereof over 500
Exhibitors
thereof over 32,000 sqm
Total area
Participation opportunities as an exhibitor
For your presentation, choose between participation with a classic trade fair stand or within one of our themed areas.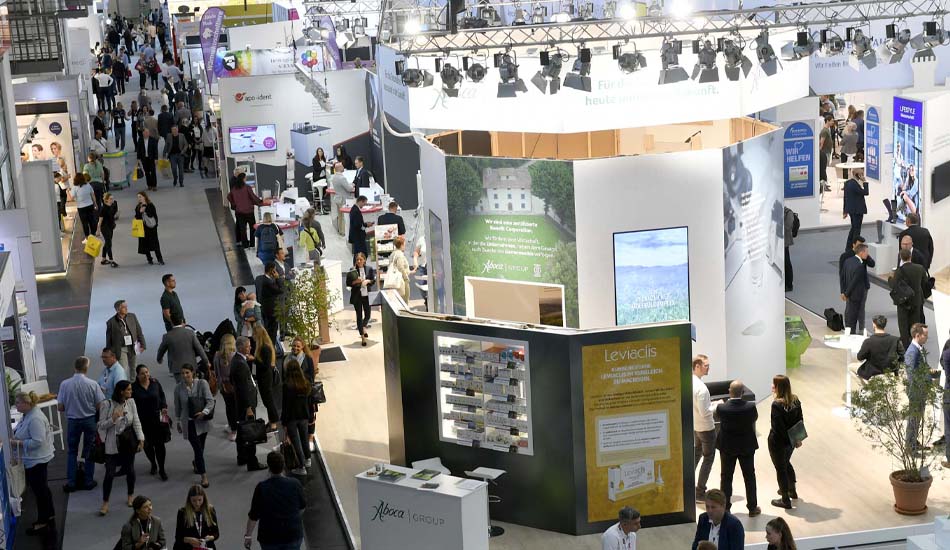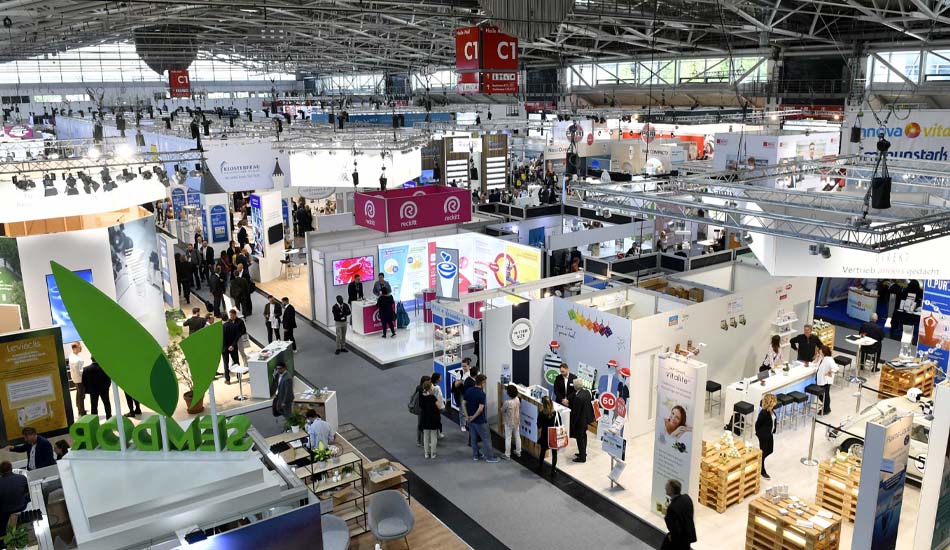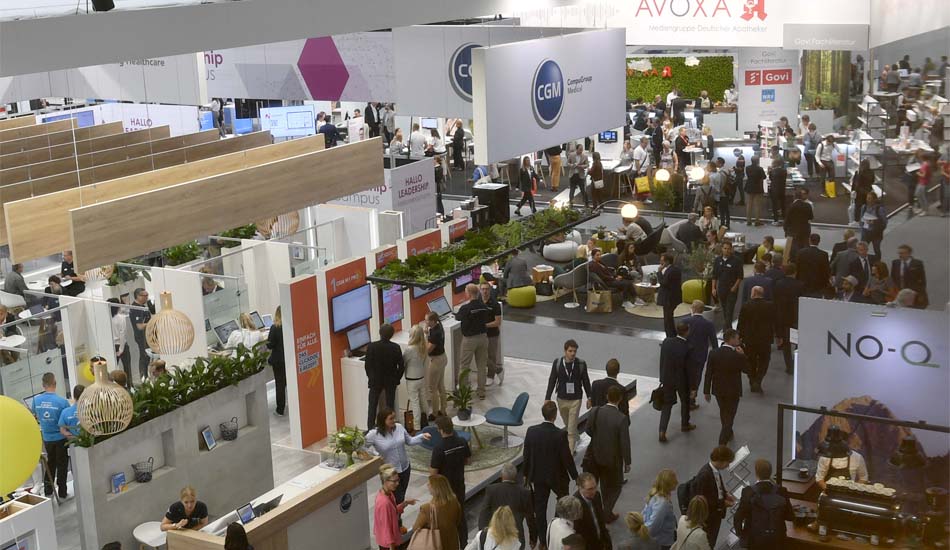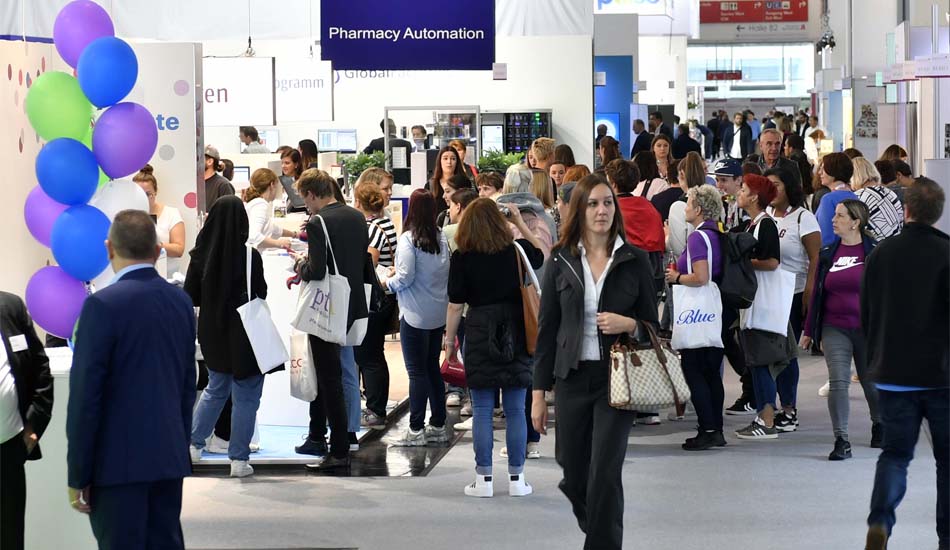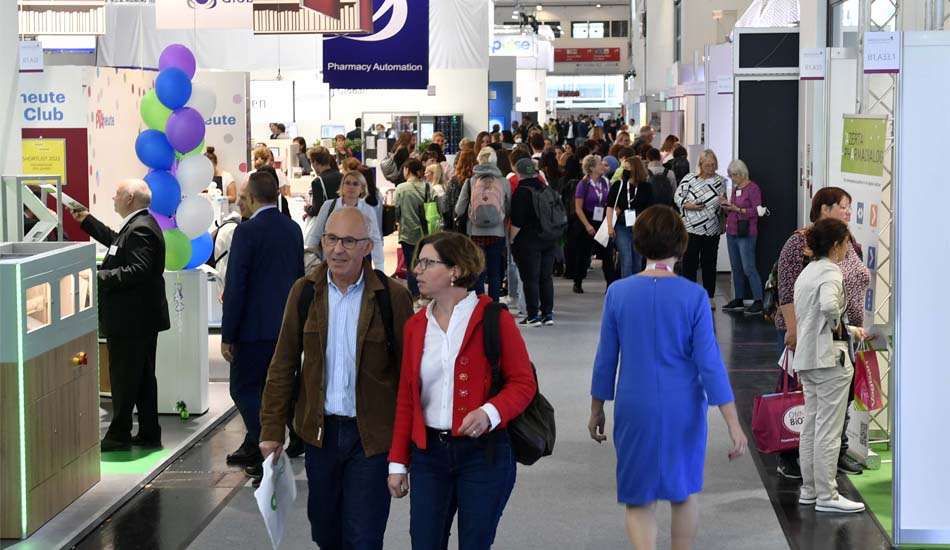 Your exhibition stand
Maximum flexibility in appearance
With a classic exhibition stand, you make yourself visible to the entire pharmacy market at expopharm!
No matter whether you individually plan your own space for the industry meeting of the year or whether you additionally book your turnkey stand construction package with us - due to the high design flexibility, your stand will be the first point of contact for your target group.
You will find all details on our stand construction packages in the registration documents.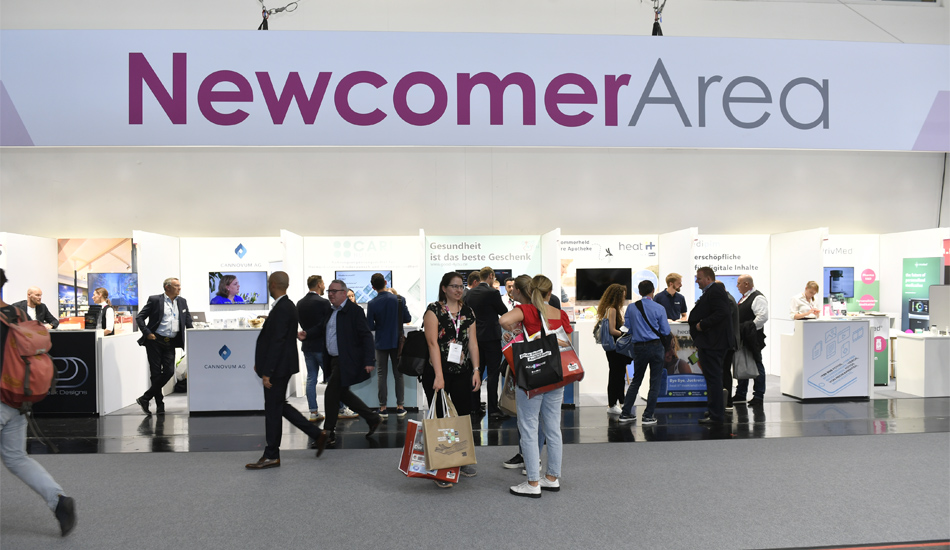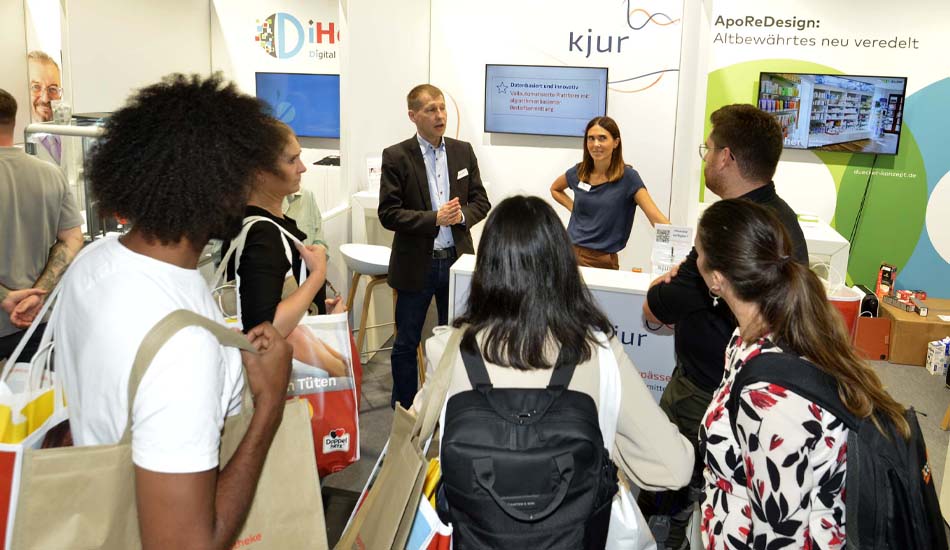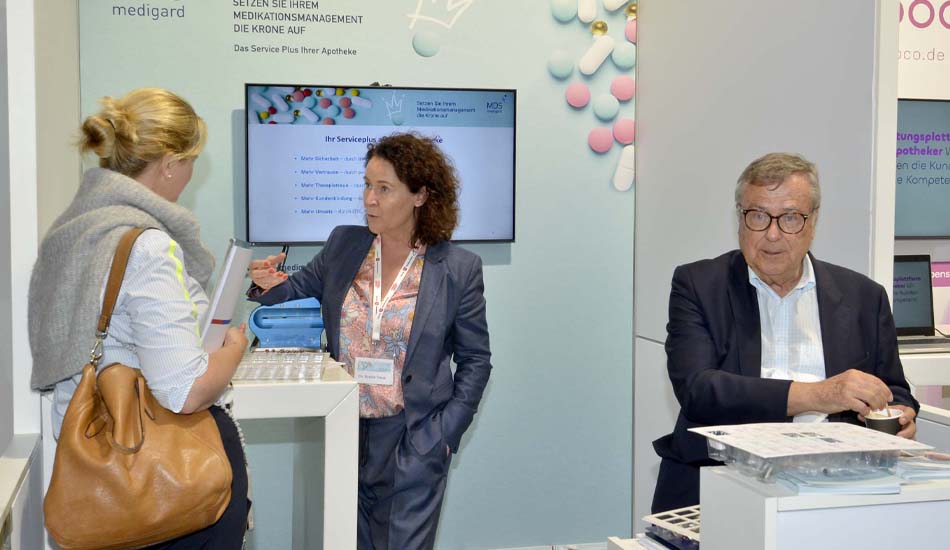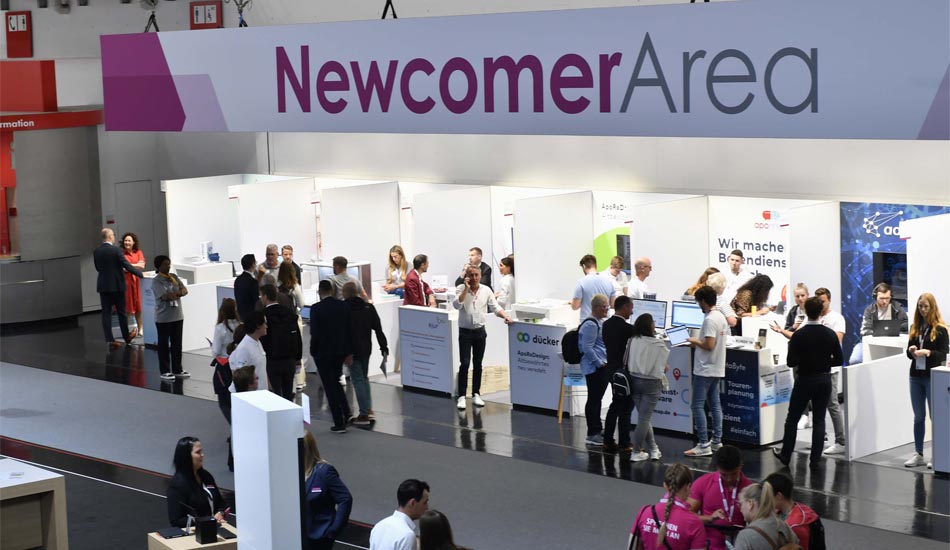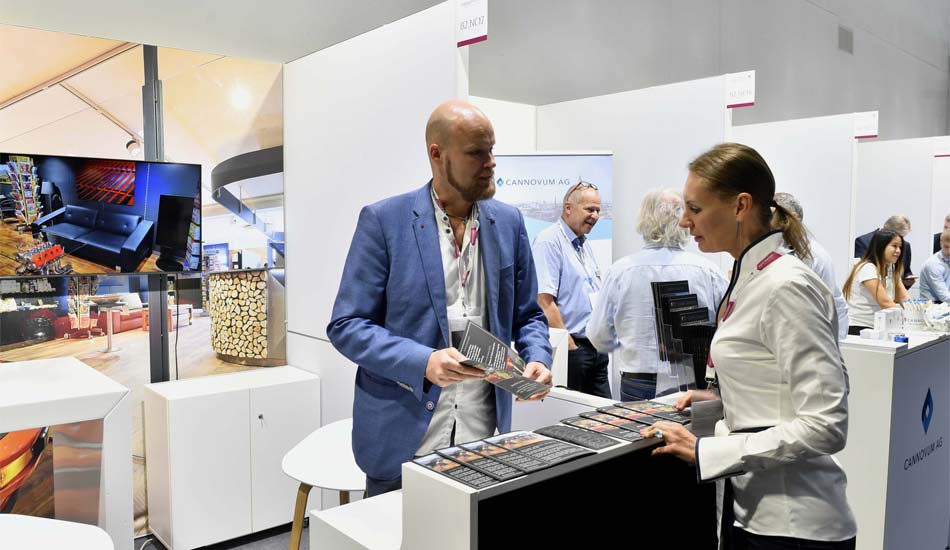 Newcomer Area
Sponsored participation for young companies by Avoxa Media Group
Take advantage of the cost-effective all-inclusive package with attractive stand construction and high-quality equipment to present yourself and your solutions and ideas in the international setting of expopharm.
Increase your visibility with your presence at the leading trade fair for the pharmacy market and find your customers, investors and business partners of tomorrow.
Conditions for your participation in the Newcomer Area:
1. the company is not older than 5 years,
2. employs fewer than 50 employees,
3. has an annual balance sheet total or annual turnover of no more than 10 million euros.
More information follows.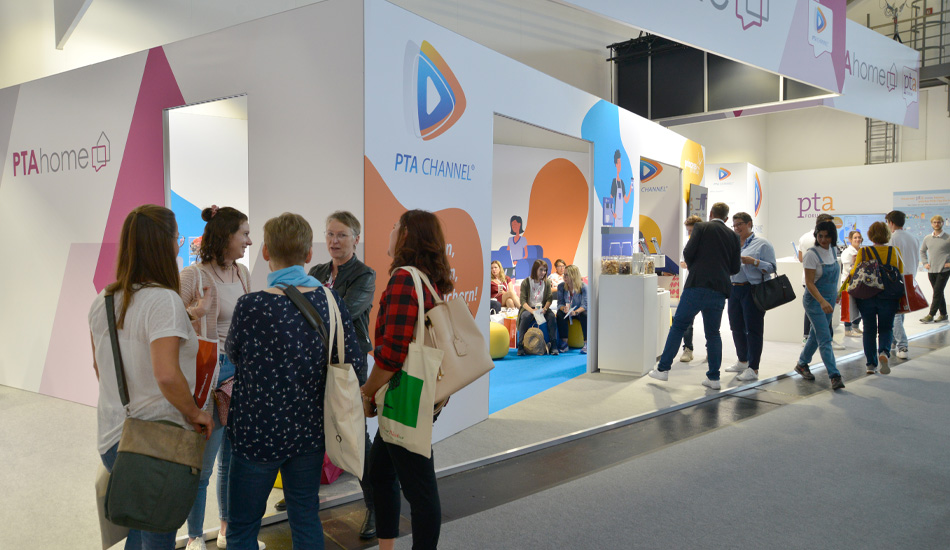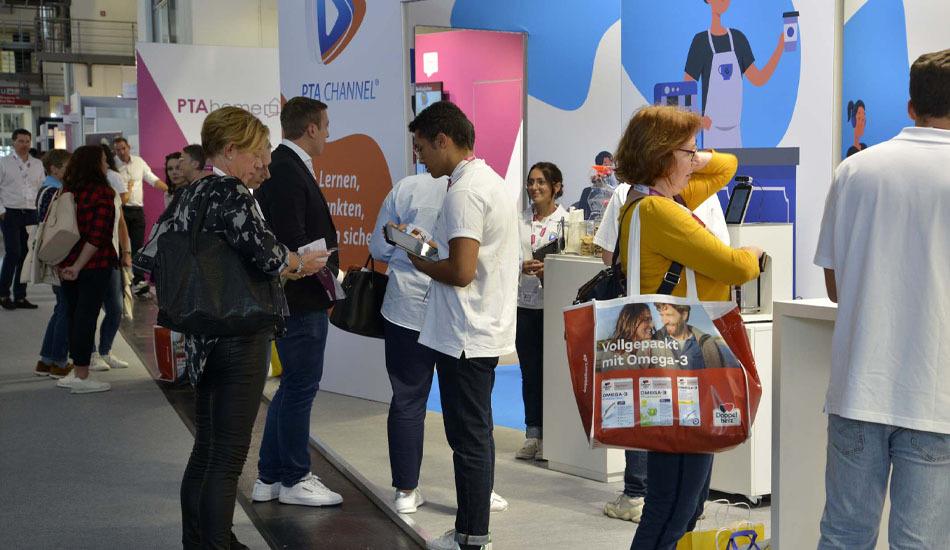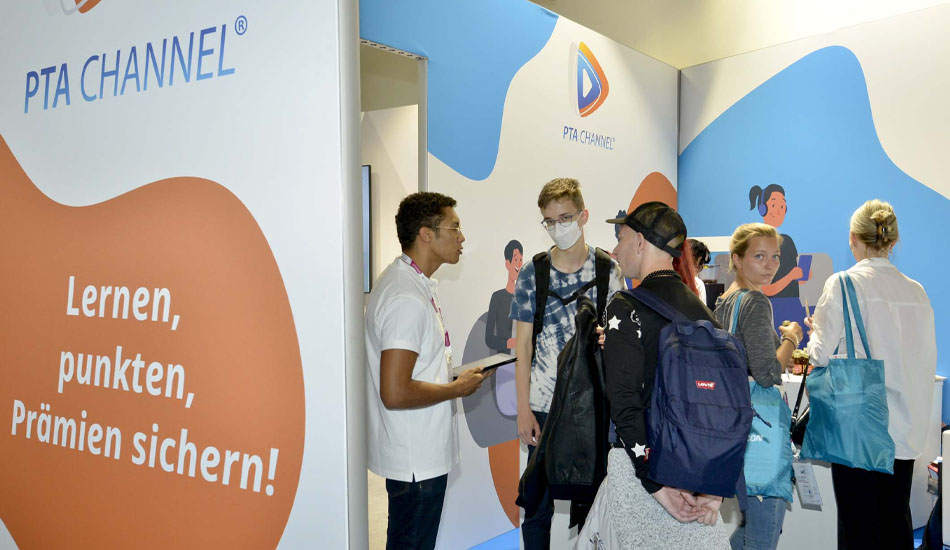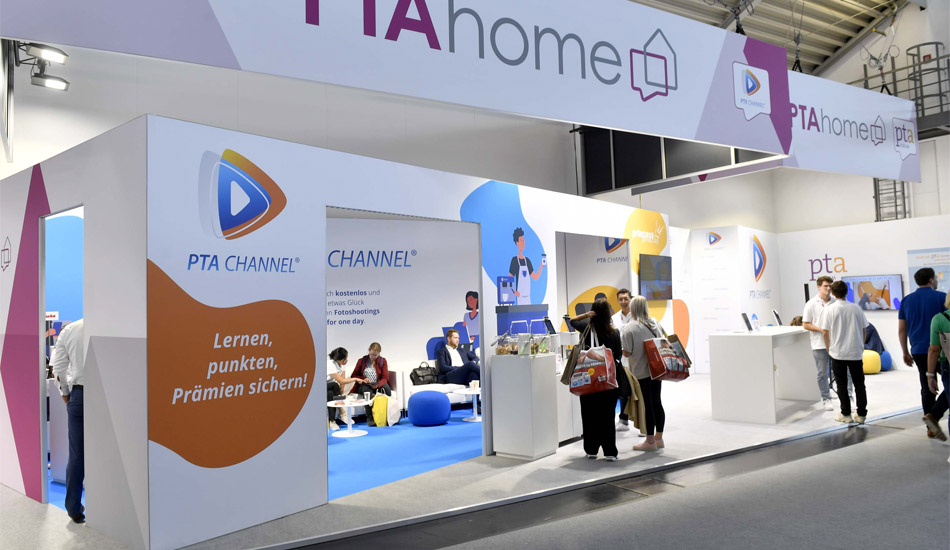 PTAhome
Your direct exchange with PTA at a central meeting point
You know about the relevance of the more than 68,000 PTAs employed in Germany in the pharmacy team? Then present your topics and product innovations in the PTAhome - the orientation point for PTA at expopharm.
Here, PTAs will find everything important for their profession: from knowledge transfer to strengthen their consulting skills to the latest product innovations. In addition, the neighbouring PTA Lounge offers exchange opportunities for the PTA community in a relaxed atmosphere.
Anchor your message and your content sustainably and positively in the minds of the PTA and position yourself as a relevant expert and partner for this important target group in the pharmacy market.
More information follows.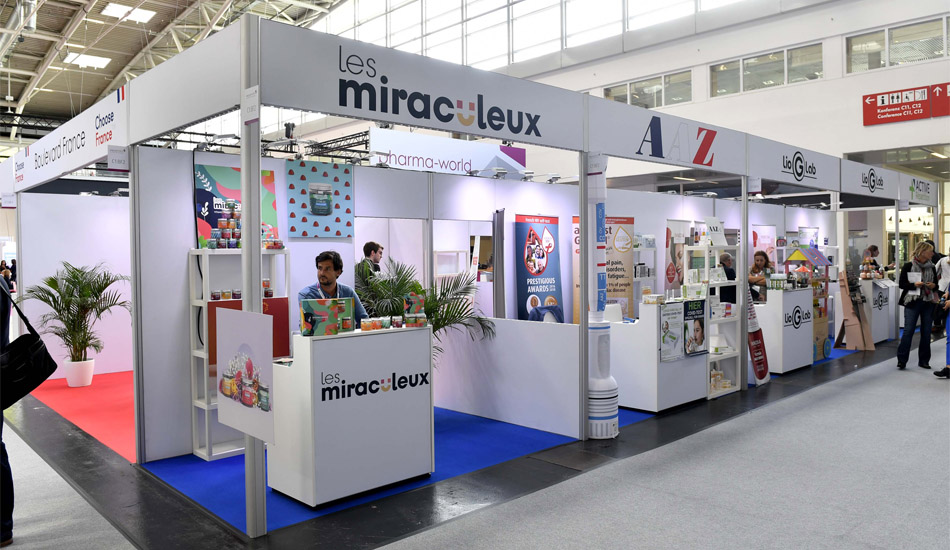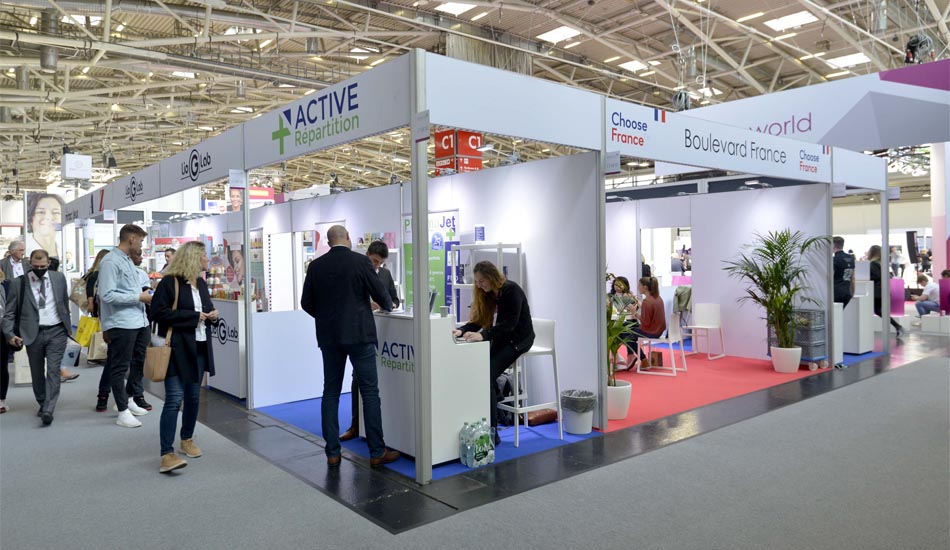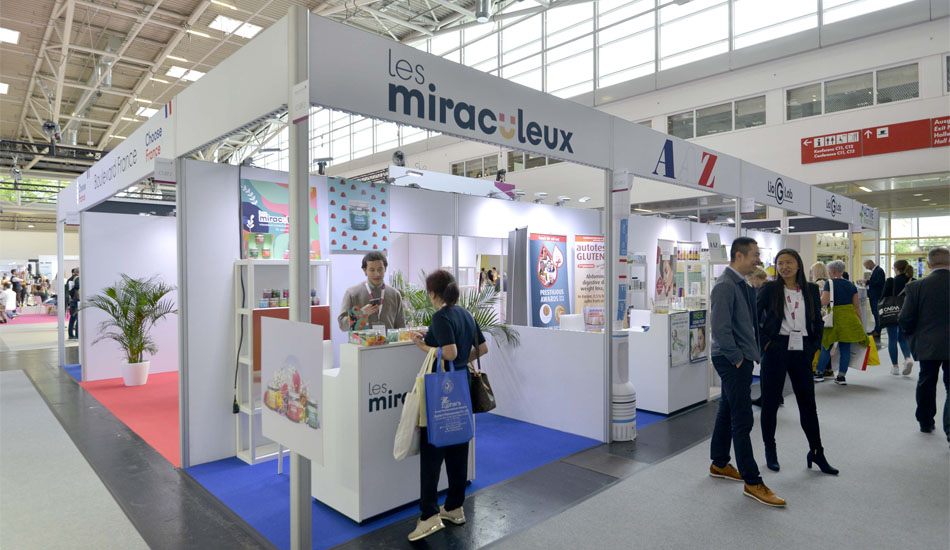 Boulevard France
Show the relevance of French Healthcare in the healthcare market
Present your company and brands at the joint stand dedicated to French Healthcare. On the Boulevard France, companies from all over France show exciting products and solutions to an international audience and thus gain easier access to the German pharmacy market.
Meet your target groups from home and abroad and position yourself as a supplier from one of the largest pharmacy markets in Europe.
Participation opportunities in the expopharm programme
As an exhibitor, expand your presence beyond your stand and actively shape the programme of the various stages and formats!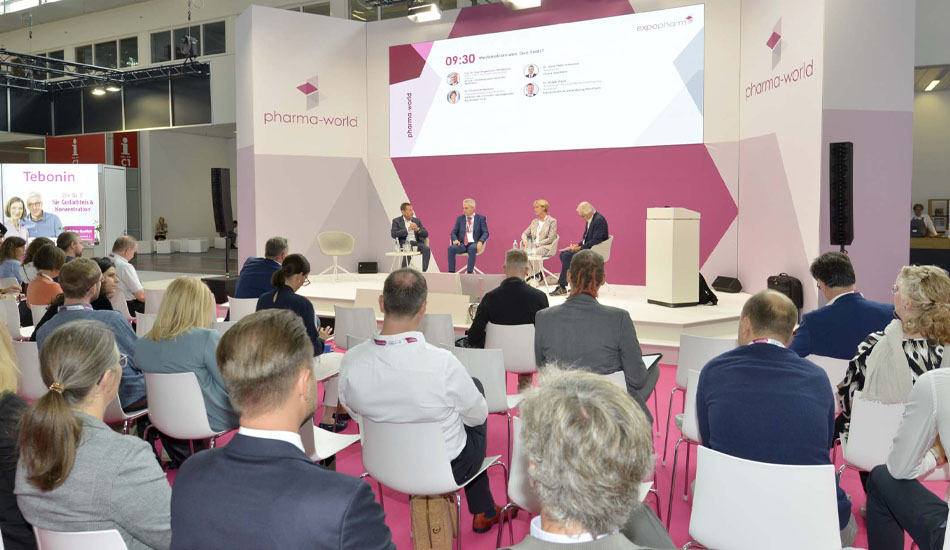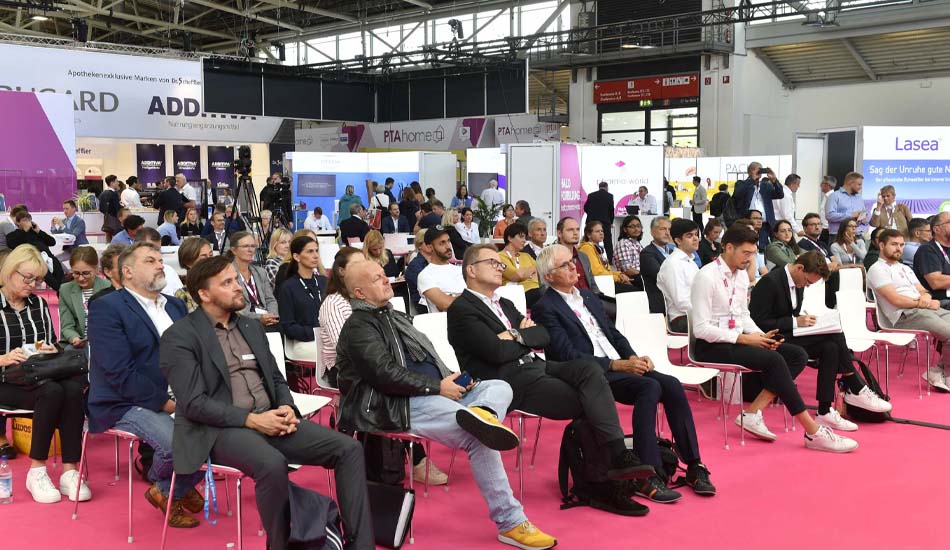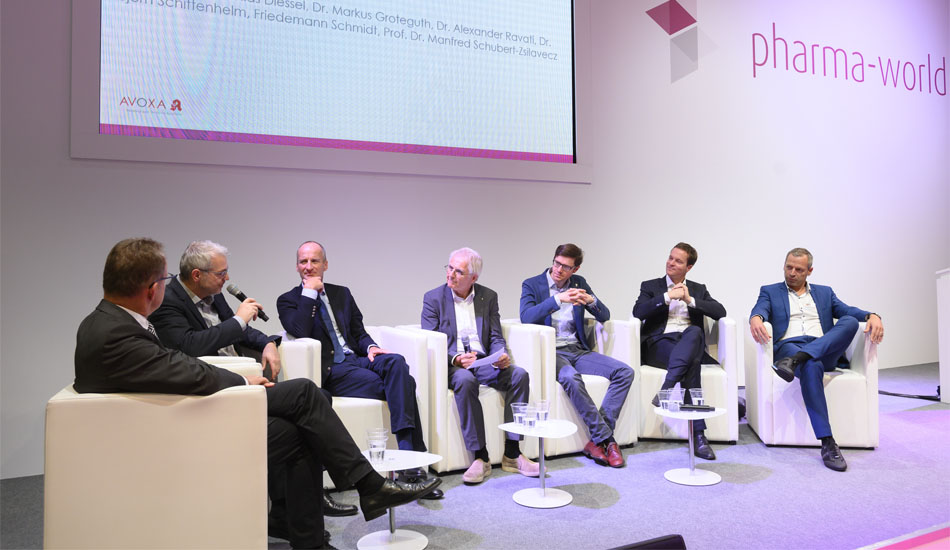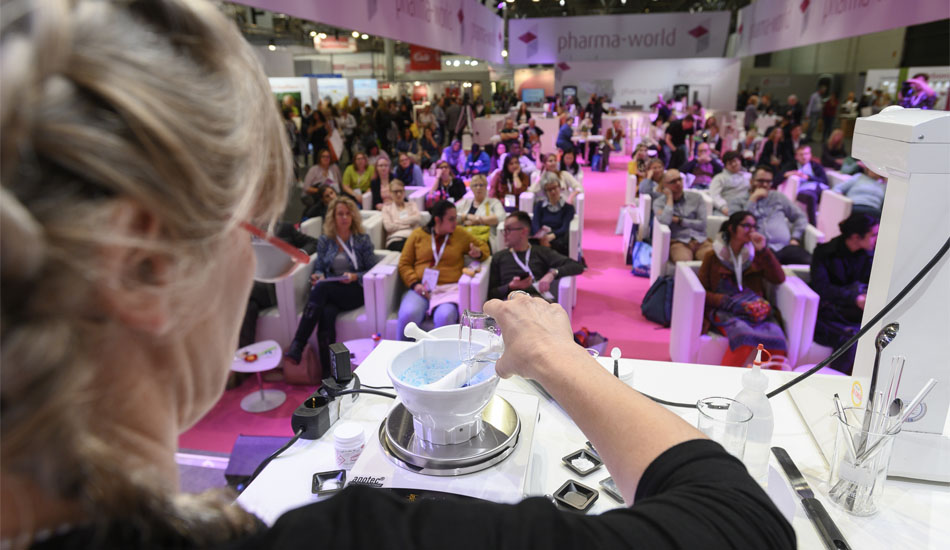 pharma-world
Strengthen the pharmaceutical advisory competence in the pharmacy team
Since 2013, pharma-world has focused on pharmaceutical advisory skills in pharmacies, making it a centre of attraction for pharmacy owners, licensed professionals and PTAs. The accredited scientific lecture programme is curated by Prof. Dr. Theodor Dingermann and Prof. Dr. Manfred Schubert-Zsilavecz.
Present yourself on the pharma-world stage as an expert in the field of pharmacy. Place your own topics and speakers in the stage programme and thus strengthen the pharmaceutical advisory competence in the entire pharmacy team.
More information follows.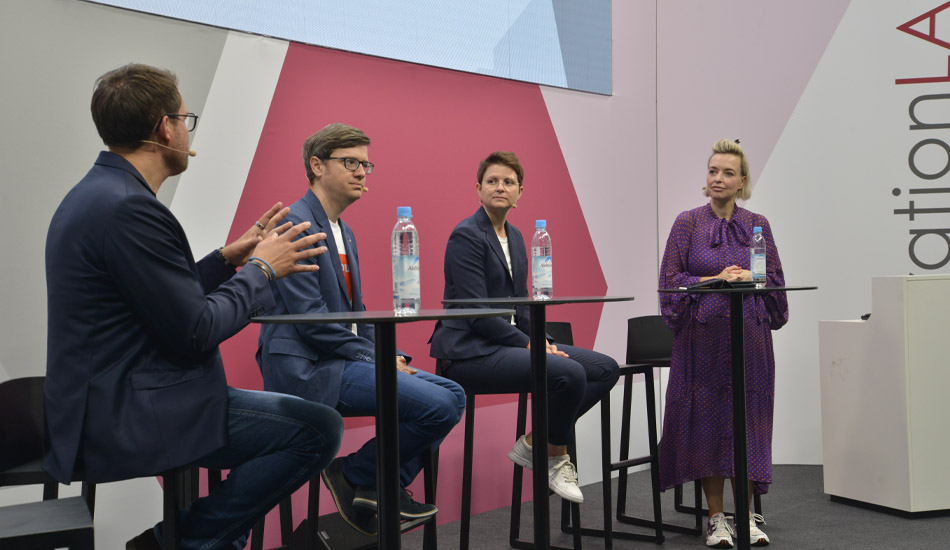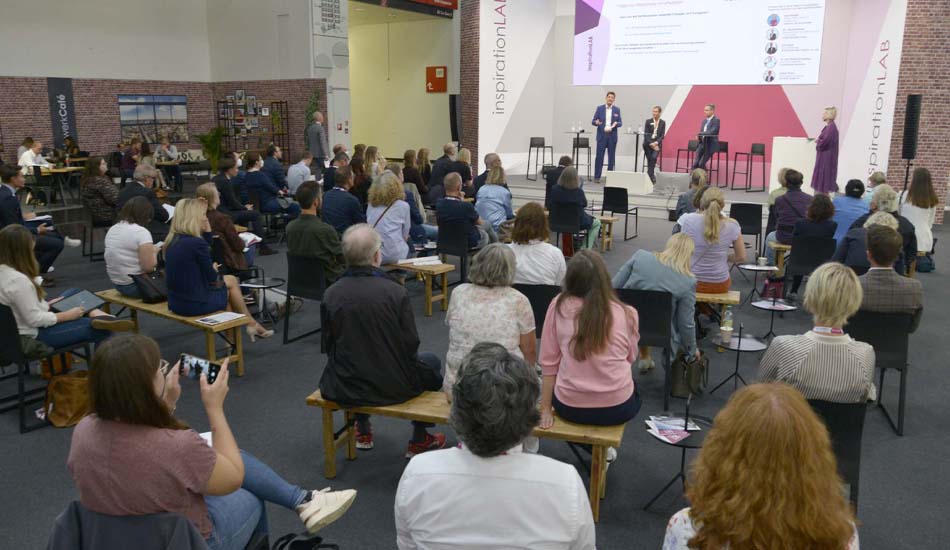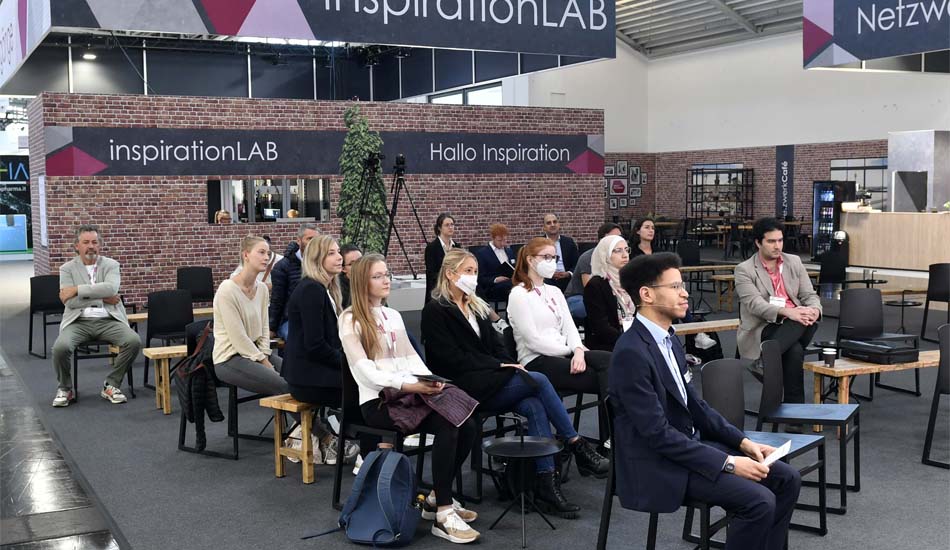 inspirationLAB
Present your pharmacy management topics to strengthen the on-site pharmacy
At the interactive inspirationLAB, everything revolves around the topic of pharmacy management. Here, pharmacy owners, pharmacists, PTAs, PCAs and students get inspiration and impulses for the future challenges of the pharmacy market in short lectures, best practice examples and discussions.
Show your target group with your programme participation that you are a reliable partner with regard to pharmacy management. Present your topics and solutions for the pharmacy industry and leave a lasting impression in the on-site pharmacy.
More information follows.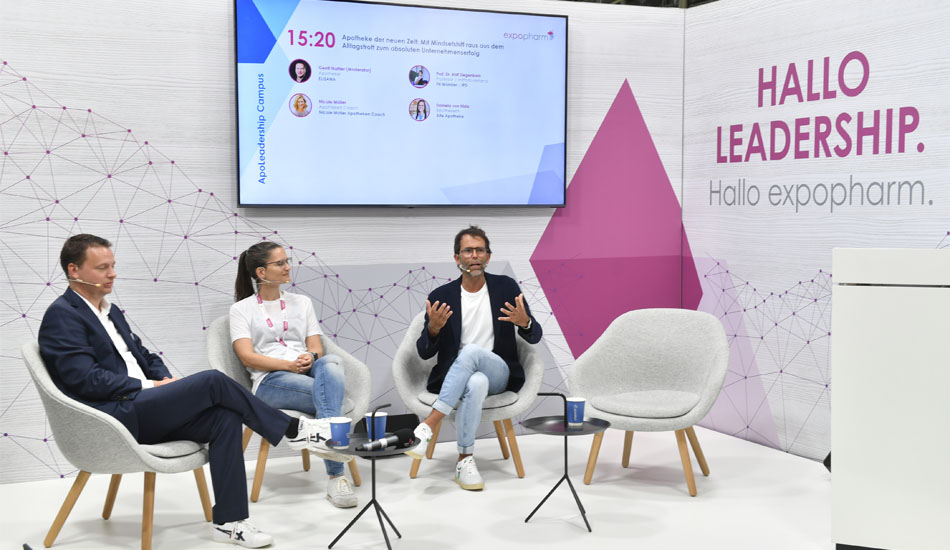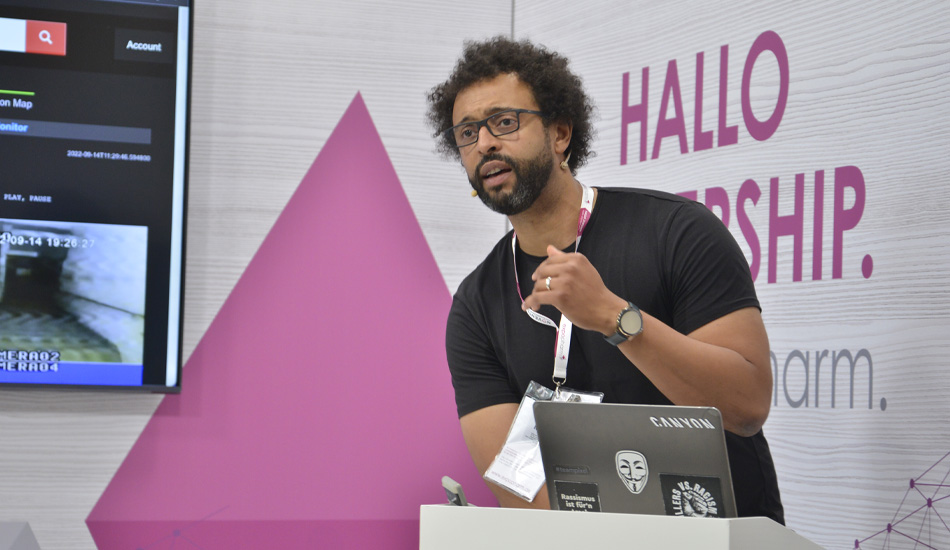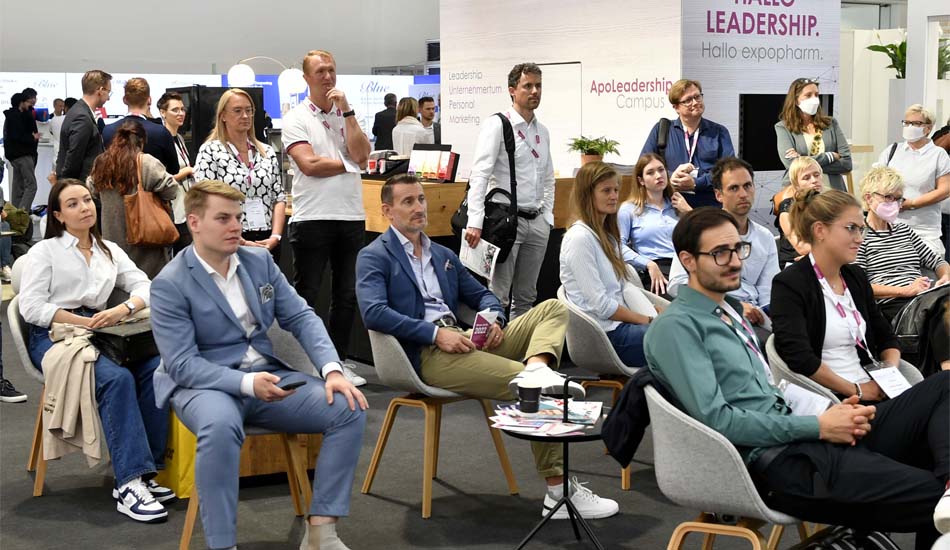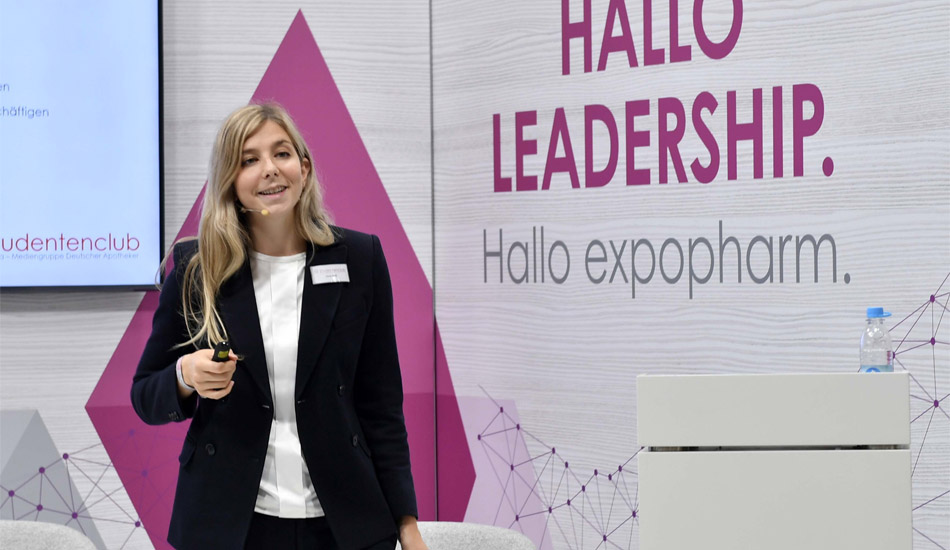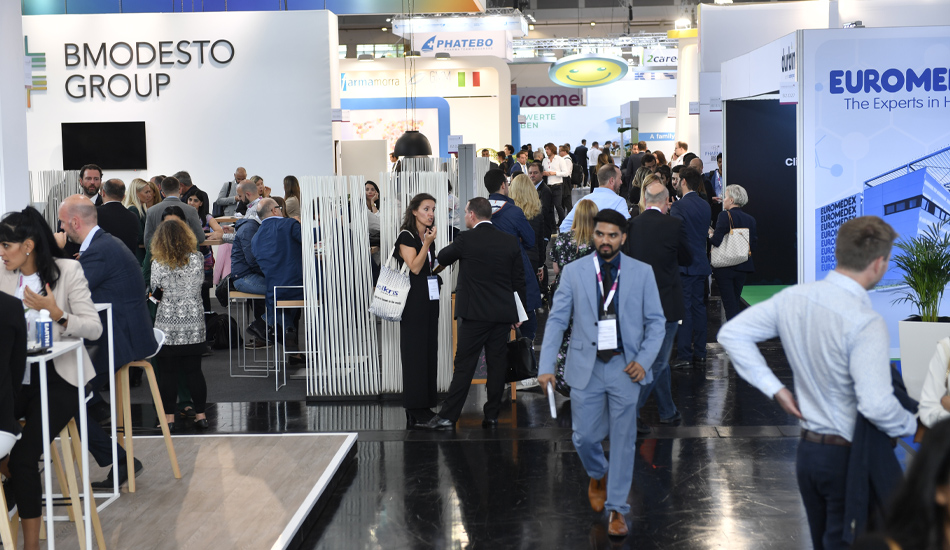 ApoLeadership Campus
Make pharmacy team leaders fit for the challenges of tomorrow
On stage at the ApoLeadership Campus, industry experts will present the leadership topics of the future. Pharmacy managers, pharmacy owners and executives within the pharmacy team will learn everything they need to know about running a successful pharmacy and will receive comprehensive explanations of important success factors such as personnel management, marketing and financing.
Share your expertise as a leadership specialist in the ApoLeadership Campus. Support pharmacy leaders in the challenges of the future and help strengthen the attractiveness of the professions in the on-site pharmacy.
More information follows.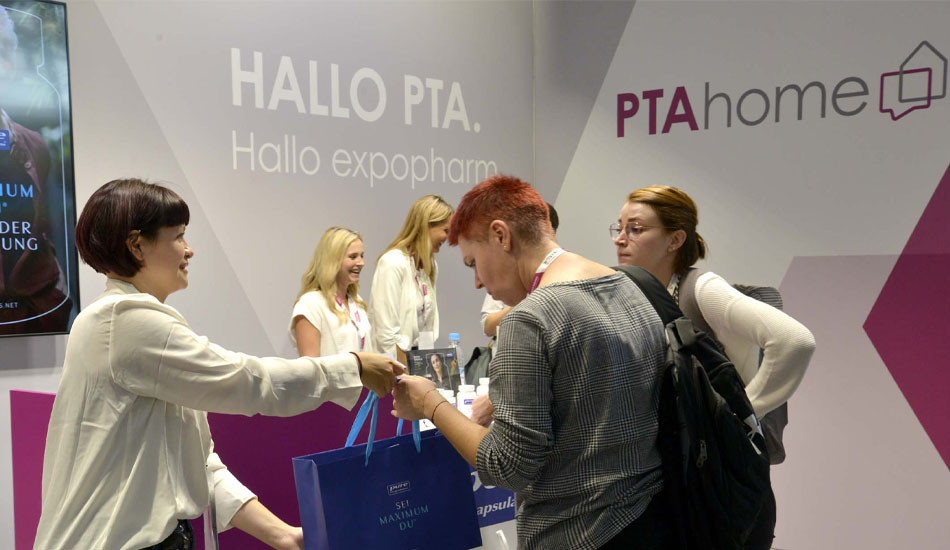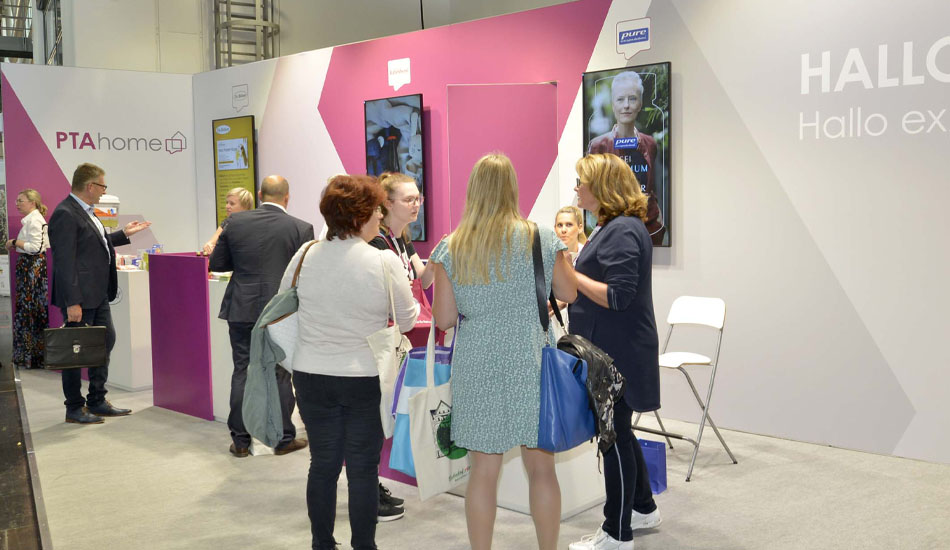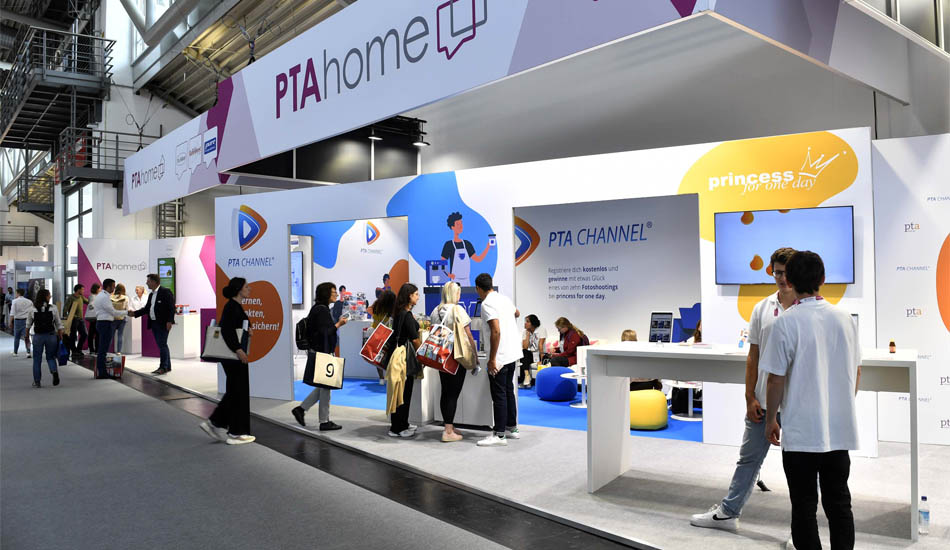 PTAhome
Promote advisory skills at the counter for one of the most important target groups in the pharmacy market
As the demands on PTAs are growing daily, expopharm has created the PTAhome, an exclusive meeting place for this important professional group. This year, the successful format will be expanded to include an element of knowledge transfer. With new impulses, PTAs will be optimally supported here for their diverse and responsible activities.
Use the new PTAhome format to present your knowledge and experience for topics relevant to advisory services. Anchor your solutions and topics in the minds of your target group and present yourself as a reliable contact and supporter of the PTA.
More information follows.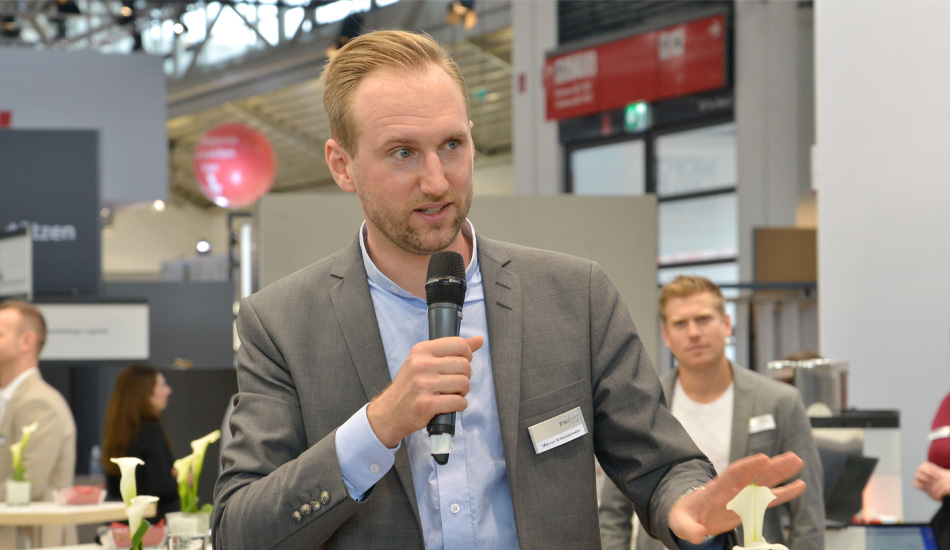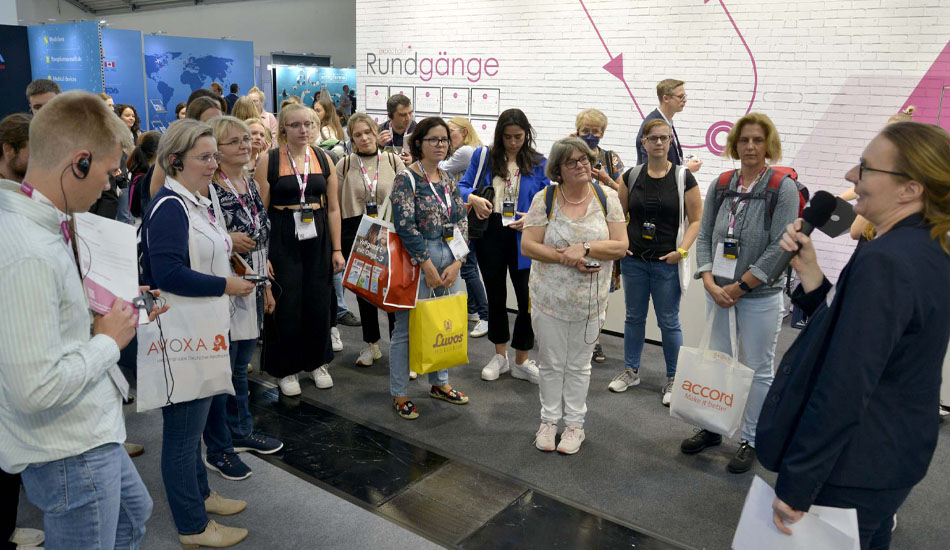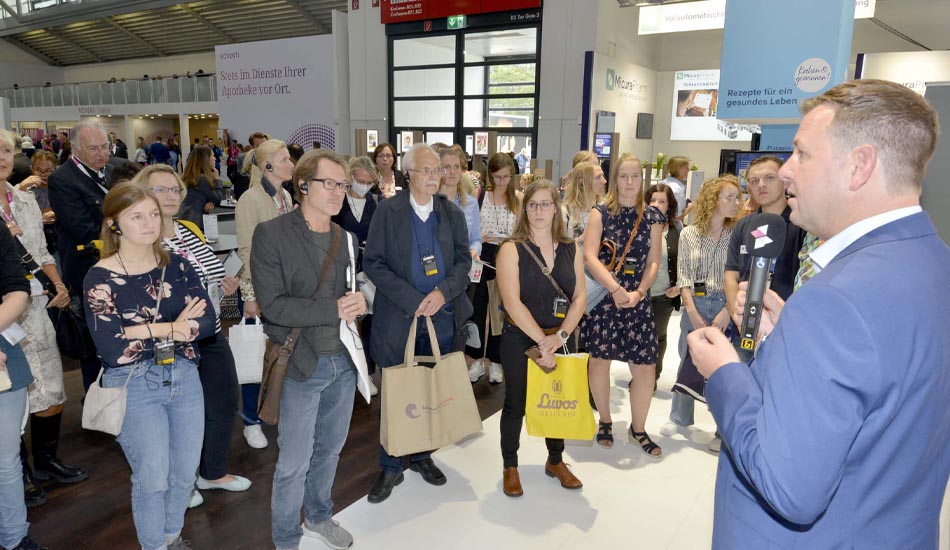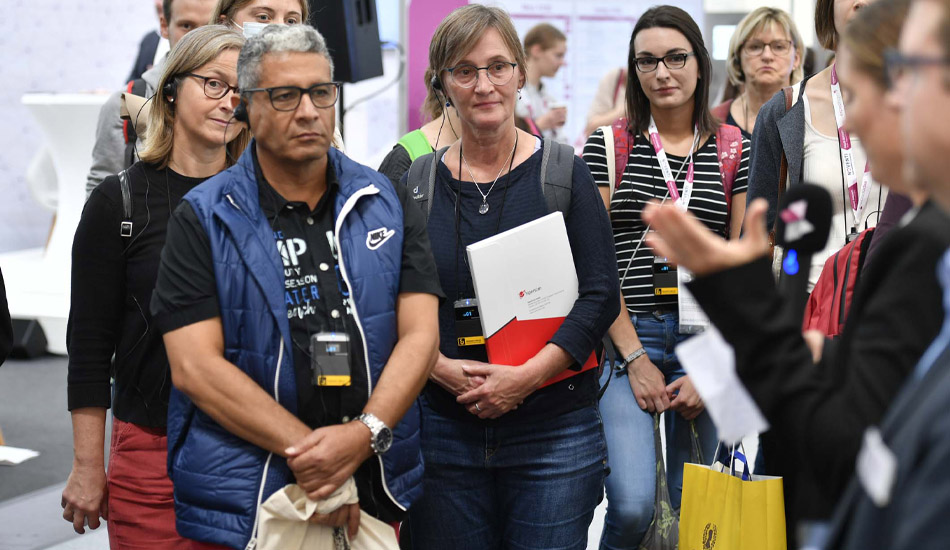 Guided Tours
Make your exhibition stand your own stage
The expopharm guided tours offer participants first-hand information for their daily work. A group of up to 30 visitors will be guided around the fair by a competent guide. With the involvement of up to five exhibitors, a specific topic, a product or a service with strong practical relevance for everyday working life will be presented in approx. ten-minute presentations at each station every day.
Expand your trade fair stand into an expert station for the guided tours. Reach pharmacy managers, students, PCAs or PTAs in a targeted manner and generate new customer contacts directly, whose leads you will also receive afterwards.
More information follows.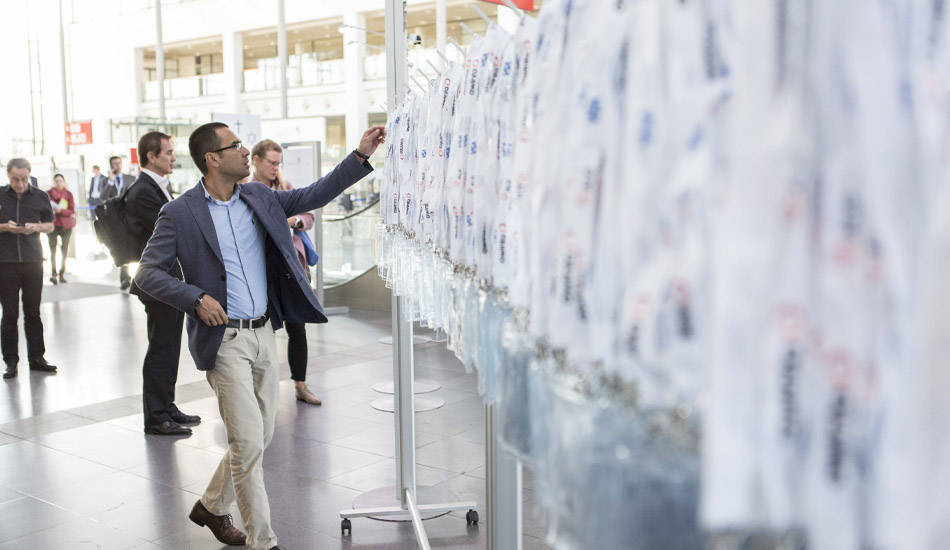 Advertising/marketing and sponsoring services
Show presence beyond your exhibition stand
In order for you as an exhibitor to achieve maximum visibility at expopharm, we have put together a variety of interesting options for you. Here you will find the right solution for every wish to optimally accompany your trade fair appearance.
In addition to the classic advertising media in the run-up to expopharm, you can extend your presentation during the trade fair beyond your stand with our sponsoring offers on site in Düsseldorf as well as online.
Simply put together your own advertising package. We will do the rest for you.
Contact for Exhibitors
We assist you with the implementation and realization of your appearance