Guided tours
Get unique insights directly from the experts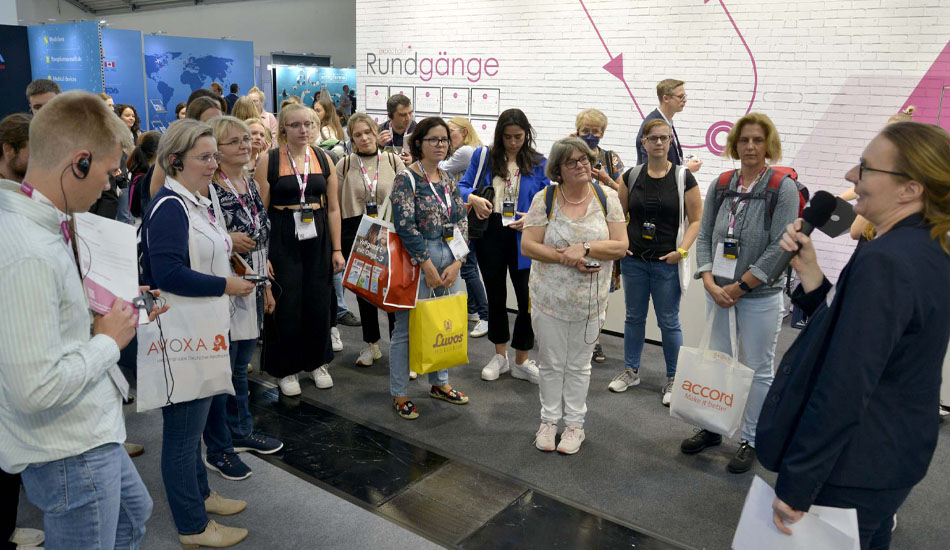 Go on a discovery tour and stay fully informed
Experience around 500 international exhibitors and many current topics and product innovations in Düsseldorf. With our guided tours led by proven experts, you will gain special insights at first hand.
Our guided tours are specially tailored to the needs of pharmacists, pharmacy students, PCAs and PTAs and are each dedicated to a specific topic. You will learn everything that is important for your daily work directly from the experts.
Let an experienced guide accompany you and visit all the relevant exhibitors without annoying waiting times. You will already be expected at each station and can look forward to a personal lecture with high practical relevance for your everyday professional life. Enjoy a unique experience and get the most out of your time at the fair!
Registration and starting point of the tours as well as headset distribution is at the counter in the South Entrance.