Please note that lectures and formats will be avaiable in German only.
Topics
Shaping the pharmacy together.
Have fun at expopharm 2022!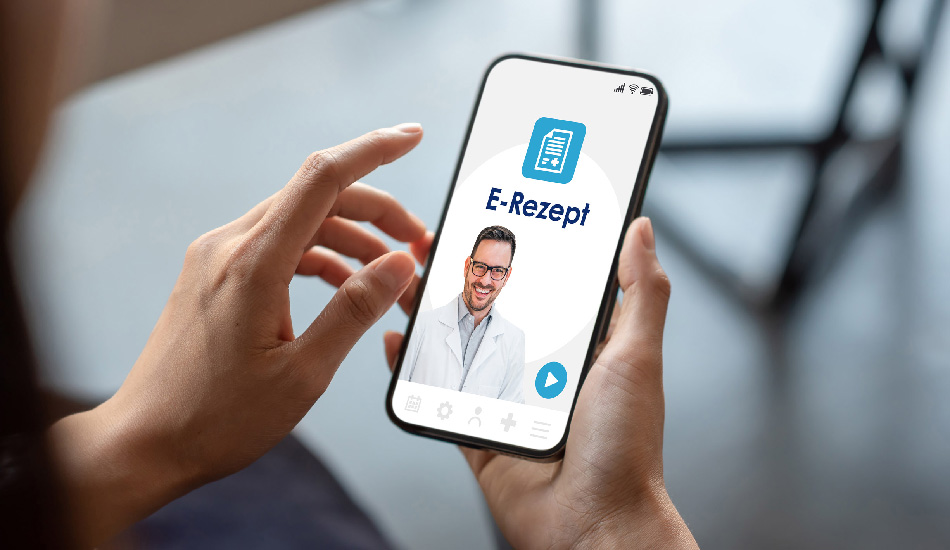 E-prescription
The path to supply practice
As of 1 September, all pharmacies must be able to accept and bill e-prescriptions. Doctors will be given more time and will initially be introduced to the new system not on a mandatory basis, but only voluntarily and in test regions.
But are pharmacies really e-prescription-ready, across the board? What special cases still exist in the processes of everyday pharmacy life that need to be taken into account? How are the workflows in pharmacy teams changing? What are the next steps for the e-prescription? And will there be e-prescriptions at all if doctors continue being so reluctant to participate?
The expopharm trade fair provides answers and brings the industry's top speakers onto the inspirationLAB stage.
Focus topic: E-prescription
On 14 September 2022 (in the morning)
inspirationLAB (hall B2 stand D2)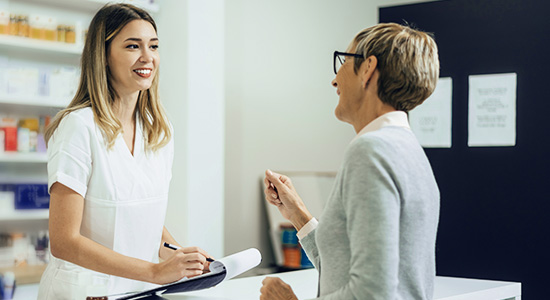 Pharmaceutical services
Added value for patients and pharmacies?
Still a novelty today, soon it will be impossible to imagine pharmacies without pharmaceutical services. But how do these new services affect processes and staffing structures in pharmacies? How can they be integrated into everyday life in such a way that the patient AND the pharmacy get added value? What pharmaceutical services can a pharmacy offer beyond those reimbursed by law and what services will be found in pharmacies in the future?
The expopharm trade fair provides answers and brings the industry's top speakers onto the inspirationLAB stage.
Focus topic: Pharmaceutical services
On 14 September 2022 (in the afternoon)
inspirationLAB (hall B2 stand D2)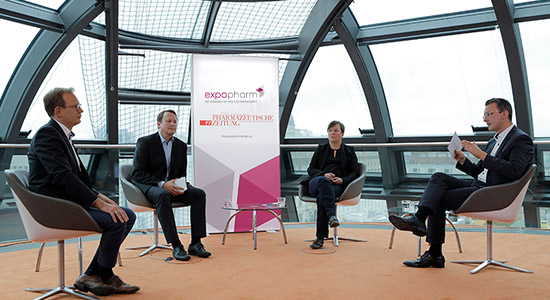 Politics & marketplace
Will there be another Covid 19 wave next winter?
Are pharmacies facing renewed special tasks? What's next for e-prescription?
To what extent will drug delivery services change the pharmacy market? And what will the on-site pharmacy of the future look like?
On these and other questions, the editorial team of the Pharmazeutische Zeitung (PZ) will offer exciting discussions and highly topical contributions on the political situation in the pharmacy market and digitalization in healthcare at expopharm. The PZ editorial team will be interviewing representatives from politics, business, associations and the pharmacy community.
Contributions and discussions on the changing focus topics
From 14 to 17 September 2022
On alternating stages of the expopharm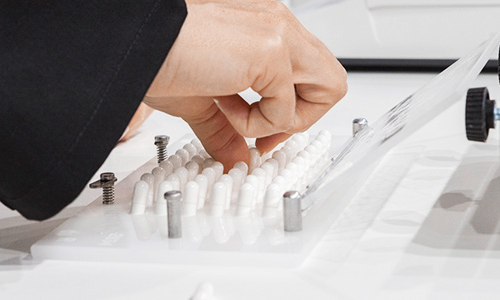 Pharmacy
The pharma-world stage is the centrepiece of the pharmacy industry. This is where high-profile scientific lectures will take place on all four days of the trade fair. Among other things, the scientific programme will examine the main discussion topics each half-day:
Cannabis – to what extent has medicinal cannabis been accepted in pharmacies?
Advancement through knowledge – getting to know formulation in all its facets
COVID-19: what winter 22/23 has in store
Sleep: a perennial favourite topic in pharmacies
Healthy ageing: what helps in order to stay healthy
Evergreens in the pharmacy
The certified lecture programme is being curated by Professor Schubert-Zsilavecz and Professor Dingermann. Furthermore, pharma-world combines science and practice and presents innovative and proven products.
Theme days with changing focus topics
From 14 to 17 September 2022
pharma-world (hall C1 stand B14)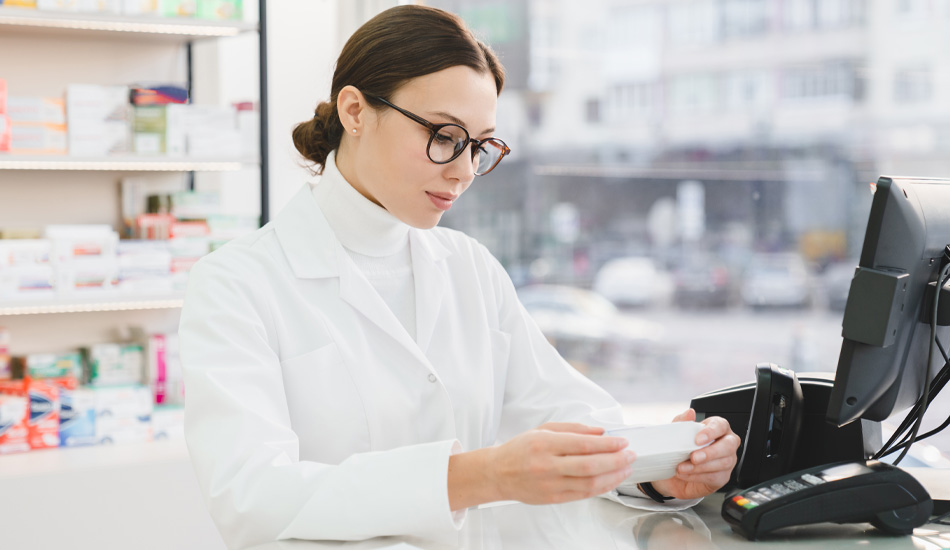 Telematics
Digital access to the patient
Digitalisation in the health sector isn't a development that has been completed and will end at some point. Rather, applications and processes continue developing after they have been introduced. Examples of this are the Ti 2.0 electronic patient file, but also other digitalisation trends. Pharmacies have to stay on the ball with these developments and constantly adapt their internal work processes as well.
In this respect, the question arises: how can and should pharmacies position themselves as the first point of contact for patients, and what developments can be expected over the next few years with the further stages of telematics infrastructure expansion?
The expopharm trade fair provides answers and gives an overview of the most relevant digitalisation issues for pharmacies – and points out future developments and hence adjustments that need to be made.
Focus topic: Digitalisation
On 15 September 2022 (in the afternoon)
inspirationLAB (hall B2 stand D2)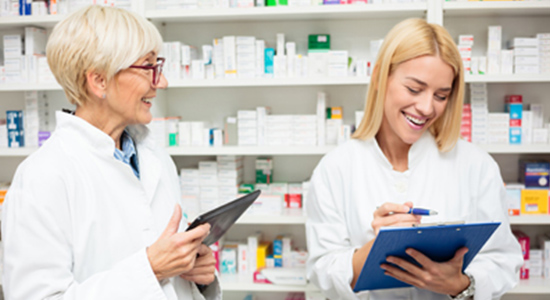 Pharmacy management
What aspects are important for the successful pharmacy of tomorrow?
HR management and leadership, shortage of skilled workers, personnel development, or specialisation in one area?
How can expert staff be recruited and retained?
Pharmacy managers and industry experts will report daily on their experiences on the new "ApoLeadership campus" stage. They will also provide specific suggestions and coaching on how HR management and team development can be successfully implemented in today's environment.
Theme days with changing focus topics
From 14 to 17 September 2022
ApoLeadership Campus (hall B1 stand B2)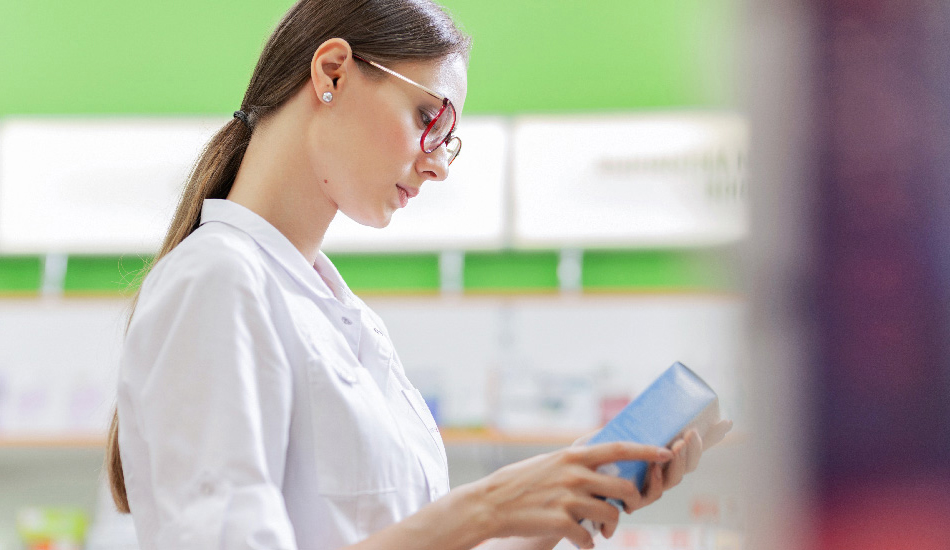 Sustainability in the pharmacy
Mission impossible?
Germany must become more sustainable and climate-friendly. The three pillars of sustainability (ecology, economy and social affairs) now play an important role in all areas of society and the economy. But how should pharmacy work be made more sustainable? Pharmacies are important basic providers which have to be supplied regularly, are open at night and on weekends, and have to cope with courier services. In this respect, the question arises to what extent climate protection can be implemented in the health sector at all.
But it is also clear that the health sector in Germany is responsible for over 6% of CO2 emissions. So it's time to take a closer look at this topic. Proven experts will discuss the fact that sustainability doesn't have to be a contradiction in everyday pharmacy life, citing numerous examples from best practice.
Focus topic: Sustainability
On 16 September 2022 (in the morning)
inspirationLAB (hall B2 stand D2)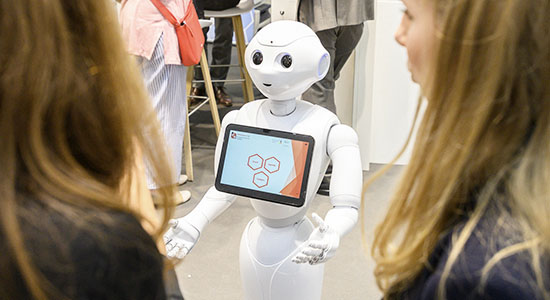 Digital customer loyalty
Digitalisation has been an integral part of German pharmacies for years. It continues to make good progress and still has many challenges in store – but above all it offers just as many opportunities. When it comes to customer loyalty and sales approach, the use of digital infrastructure is essential for pharmacies to remain competitive in the future.  Which online marketing tools and instruments can be used to retain regular customers?
A social media presence, for example, is a suitable marketing approach for targeting pharmacy customers. Having your own online shop can be a tool for retaining regular customers or attracting new ones and can be a competitive advantage when it comes to e-prescriptions.
expopharm provides suggestions and recommendations on these and other aspects.
With its broad and attractive range of articles on digital topics, it shows what is possible today and where the technology potential of digital customer loyalty will lie in the future.
Shaping the pharmacy together.
From mid-July you will be able to find detailed information on the topics and talks which will form part of our outstanding programme of presentations here, as well as short profiles of the speakers and an overview of our exhibitors.