Themed tours
Have a look around and gain interesting insights hourly every day from 10.30 am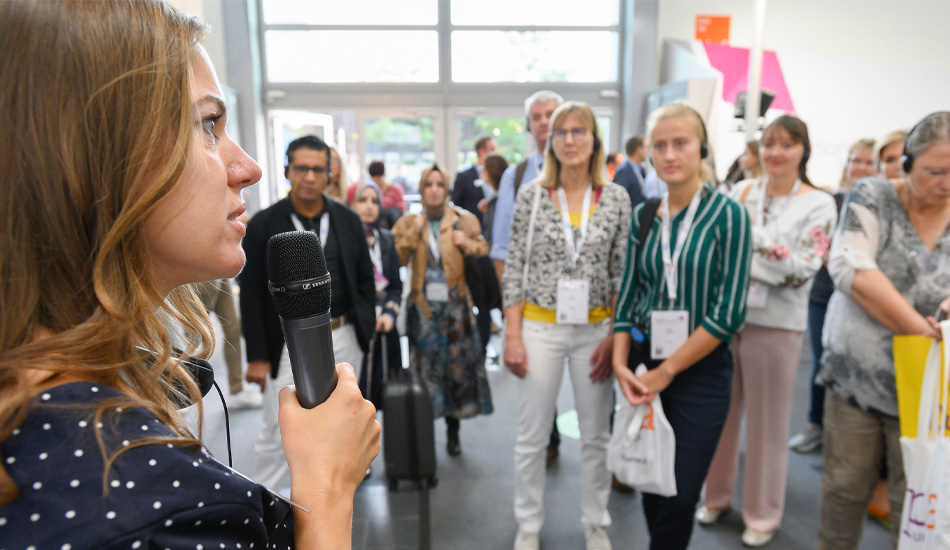 An overview of the format
Four days, three large exhibition halls, around 500 international exhibitors and an abundance of relevant topics. To help you maintain an overview, our guided themed tours provided attendees with orientation and special insights.
These tours were specially tailored to your needs as a pharmacist, student, pharmaceutical commercial employee or pharmacy technician. On the tours, attendees learnt first-hand everything they need to know about topics that are important for their work.
A competent guide showed attendees around the fair in a group of about 20 people and visited relevant exhibitors along the way. There were no annoying waiting periods because you were expected at the right time at each booth and received your personal presentation there.