inspirationLAB
Interesting presentations and discussions on the future of the pharmacy market also took place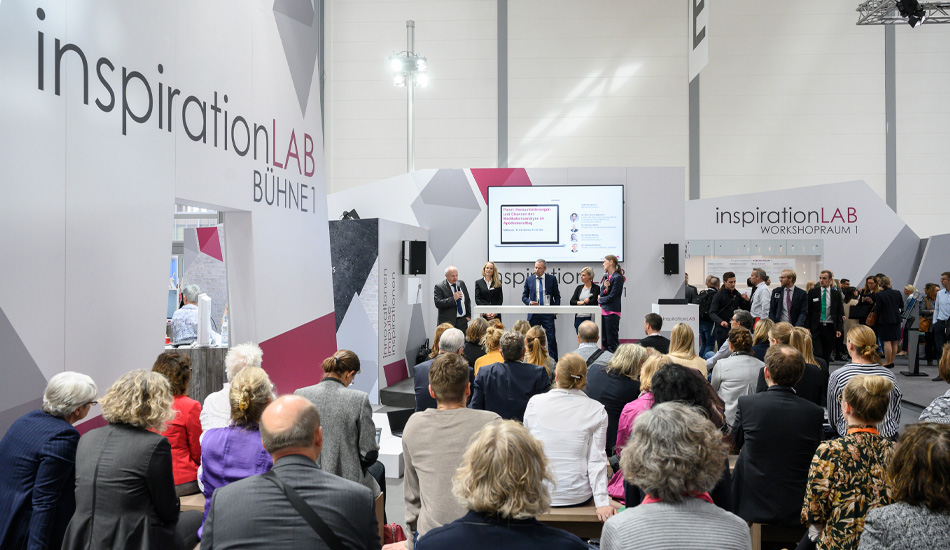 An overview of this format
The interactive inspirationLAB format went far beyond the usual podium lectures. On this stage, the pharmacy market's future was discussed and debated and comprehensive information provided. Here's an excerpt of the diverse focus topics that were examined in the inspirationLAB in half-day slots:
E-prescriptions – the path to supply practice
Pharmaceutical services – added value for patients and pharmacies?
Digitalisation – digital access to the patient
Sustainability in the pharmacy – mission impossible?
PCAs – unbeatable in the back office!
In addition to short presentations, lots of best-practice examples and stimulating discussions were also on offer. The network café offered an opportunity for relaxed networking – the perfect place for an open, interdisciplinary exchange of insight, ideas and information.
Attendees were able to enjoy stimulating discussions, get inspired, make new contacts and think one step ahead with the entire industry.