pharma-world
This is the centrepiece of the pharmacy world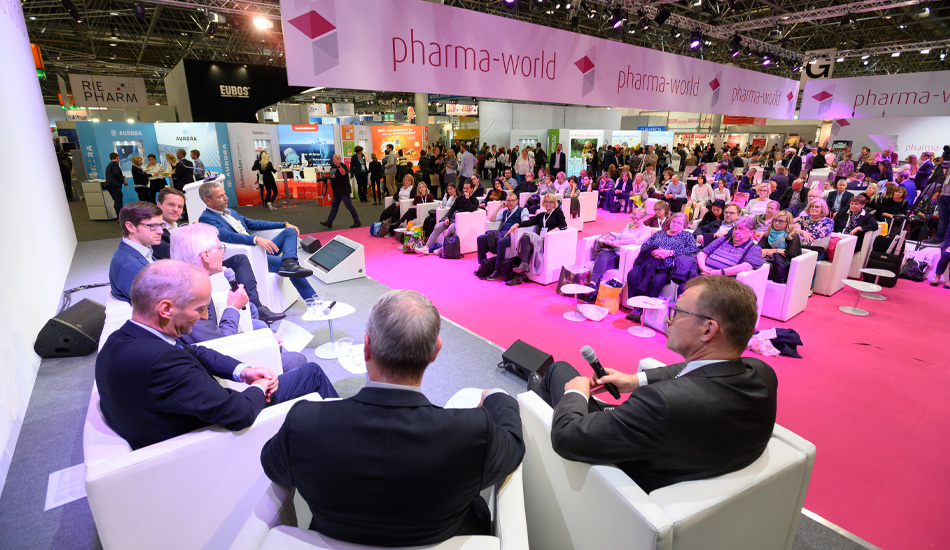 An overview of this format
With its innovative concept, pharma-world has become an indispensable component of the expopharm trade fair. High-quality and certified lectures and discussions took place on a daily basis again this year. Among other things, the scientific lecture programme examined the main discussion topics each half-day:
Cannabis – to what extent has medicinal cannabis been accepted in pharmacies?
Advancement through knowledge – getting to know formulation in all its facets
COVID-19: what winter 22/23 has in store
Sleep: a perennial favourite topic in pharmacies
Healthy ageing: what helps in order to stay healthy
Evergreens in the pharmacy
Furthermore, pharma-world combined science and practice and presented innovative and proven products.
Certified advanced training at pharma-world
The scientific presentations at pharma-world were accredited by the Bavarian Chamber of Pharmacists and pharmaceutical staff received one point for each event that they attended for their personal CPD certificate.
If they attended all four days of the trade fair, they therefore had the opportunity to collect up to 32 CPD points.*
*Please note that it was only possible to receive a maximum of 8 CPD points for each day of the trade fair.