If you have one or more coupon codes, you can redeem them one by one here.
Please select all tickets / items you would like to purchase.
In the shopping cart, you can personalize the tickets to yourself or other persons or also have them issued as a voucher code.
On Demand
NOTE: On demand is free of charge for all on-site visitors of expopharm 2022 in Munich as well as for holders of purchased tickets (regardless of attendance). In these cases, you do not need to purchase an on demand ticket. You will automatically receive access to the On Demand program starting September 26th.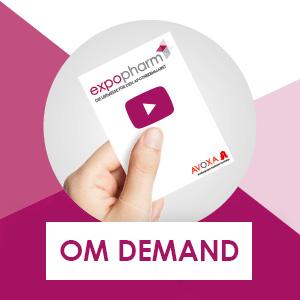 On-Demand-Ticket
Access to the complete program of all stages of expopharm 2022 for later viewing - with 100 sessions (pharma-world, ApoLeadership Campus and inspirationLAB).
From September 26th to December 31st 2022.
Price incl. 19% VAT.