Shaping the pharmacy together.
Have fun at expopharm 2022!
Munich 14–17 September 2022
Europe's leading trade fair for the pharmacy market
At expopharm, the central industry gathering of the year, decision-makers from all areas of the pharmacy marketplace meet in one location. Experience sophisticated knowledge transfer through a programme with over 200 contributions from 100 top speakers. Healthcare politicians and professional pharma representatives gather here to set the course for the future of the industry. Discover products, solutions and innovations from 450 exhibitors on an area of more than 33,000 sqm. We look forward to welcoming you in person again at expopharm in Munich, 14–17 September 2022.
Shaping the pharmacy together.
What's new in 2022
For every pharmacy team member, there is a suitable programme at expopharm 2022 for discovering products and innovations as well as for knowledge transfer and personal exchange. That's the only way to shape the pharmacy together!
In addition to the familiar formats, expopharm has a variety of innovative formats and programmes in store this year:
ApoLeadership campus:
Pharmacy Technicians Home
PCE dialogue
Community meetings
Meet the expert
Trade fair TV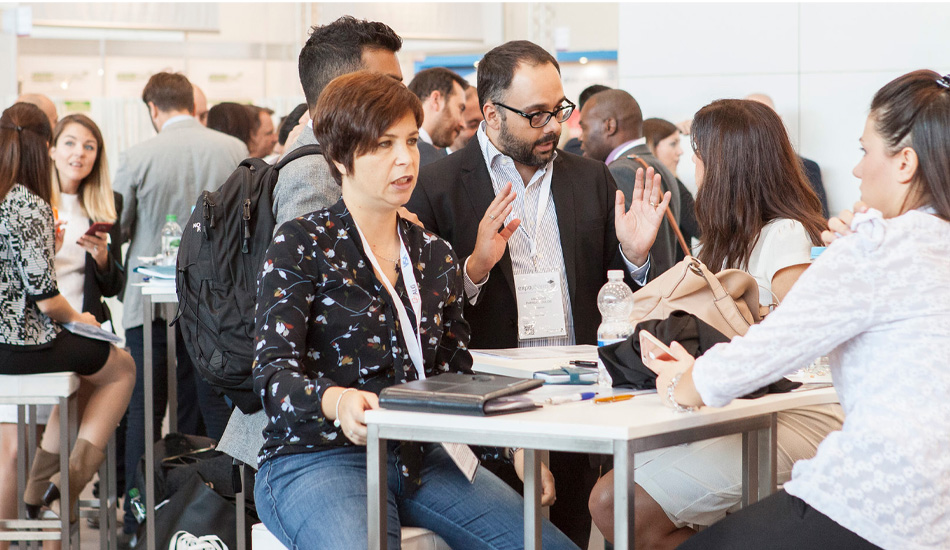 ApoLeadership Campus
Für Apothekenleiter:innen mit Vorträgen und Beratung zur erfolgreichen Apothekenführung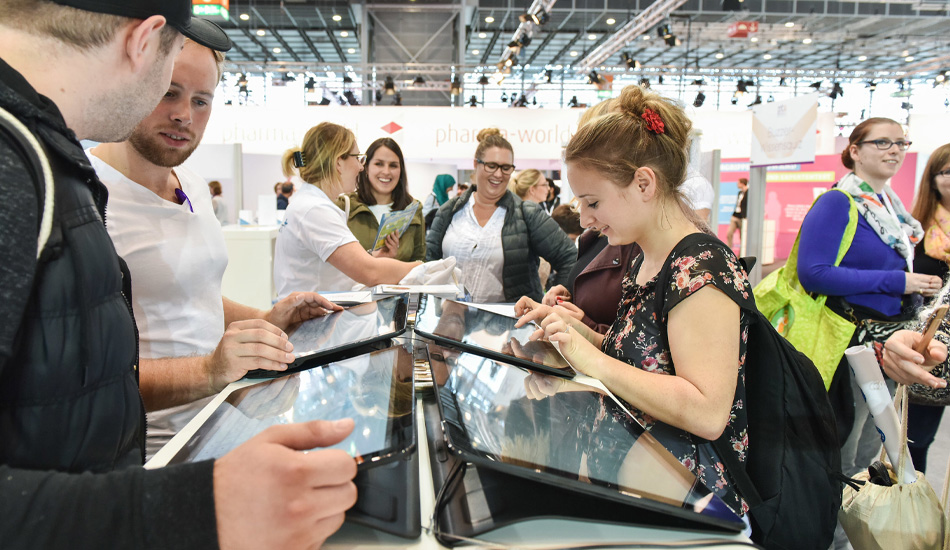 PTAhome
Alles Wichtige für die tägliche Arbeit der PTA, von der Wissensvermittlung zur Stärkung der Beratungskompetenz bis zu aktuellen Produktneuheiten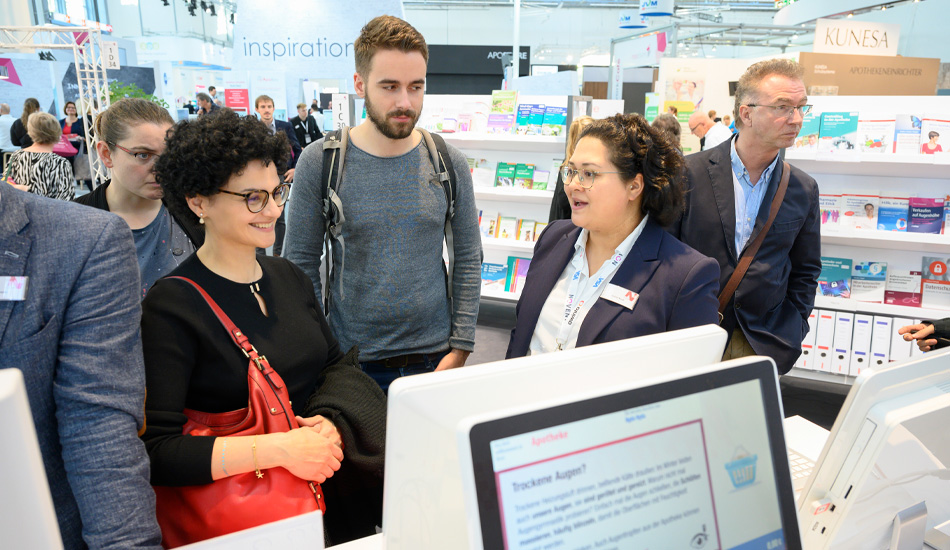 PKAdialog
Hier stehen die Wissensvermittlung im Bereich der Warenprozesse sowie die Stärkung der Rolle der PKA im Apothekenteam im Fokus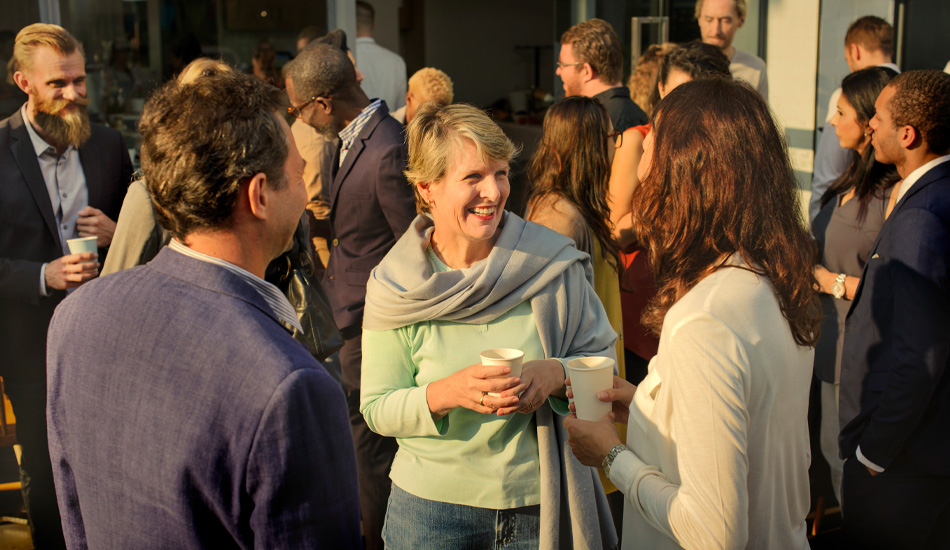 Community-Treffs
Tauschen Sie sich aus, erweitern Sie Ihr Netzwerk und lernen Sie Kolleg:innen kennen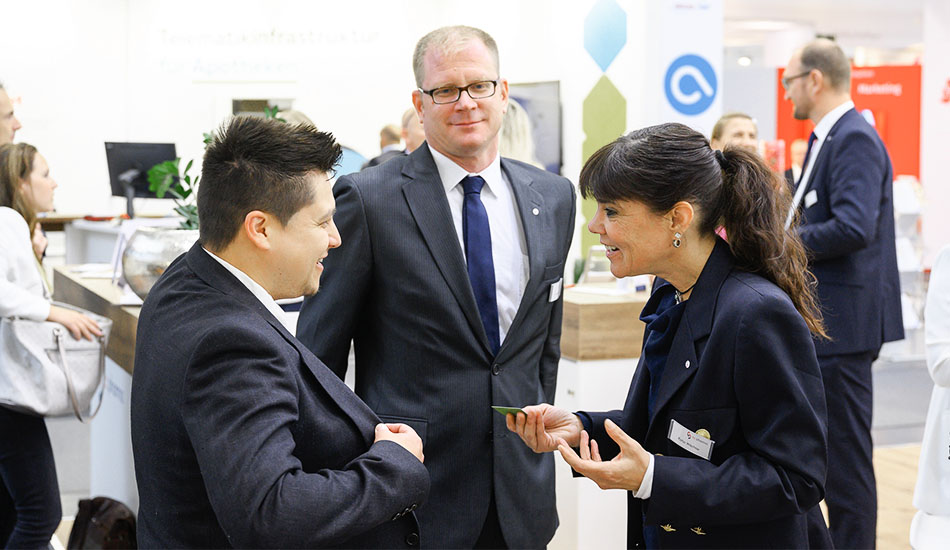 Meet the Expert
Nach vielen Programmbeiträgen besteht die Möglichkeit des direkten Austauschs mit den Speakern.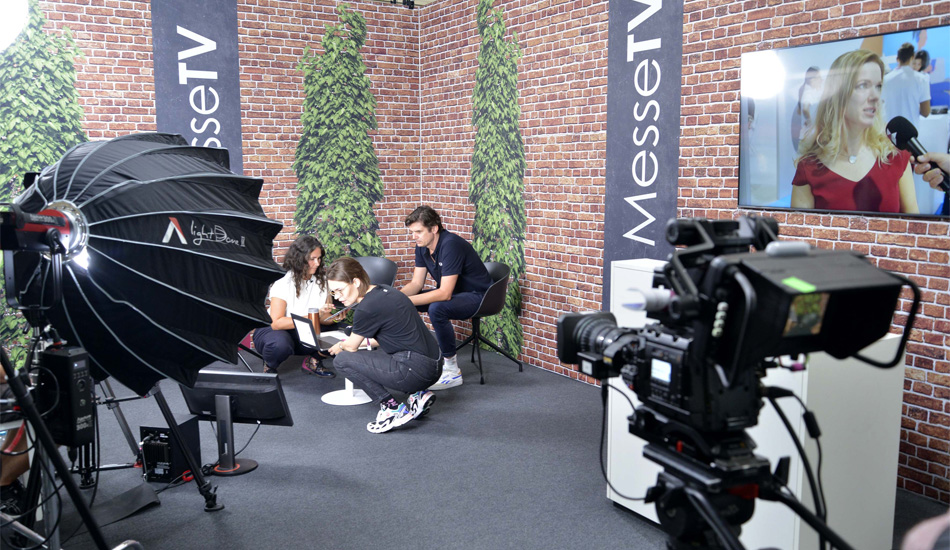 Messe-TV
Liefert Ihnen ganzen Tag Impressionen, Interviews, Eindrücke und kurze Einblicke in die Vorträge per Stream nach Hause
expopharm Night
Celebrate and exchange ideas together in the best club in Munich
The expopharm Night is the popular event for networking and exchange in an unconventional atmosphere. As part of the evening event, exhibitors and visitors enjoy an evening together in the best club in Munich, including drinks, buffet and live music with "A band of Wanda". It is the perfect setting to exchange ideas with colleagues, continue the day's conversations or even make completely new acquaintances, networking deluxe!
Information about expopharm Night:
Thursday, 15.09.2022
Start 20:30, admission from 20:00.
Neuraum in Munich, Arnulfstraße 17, 80335 Munich, Germany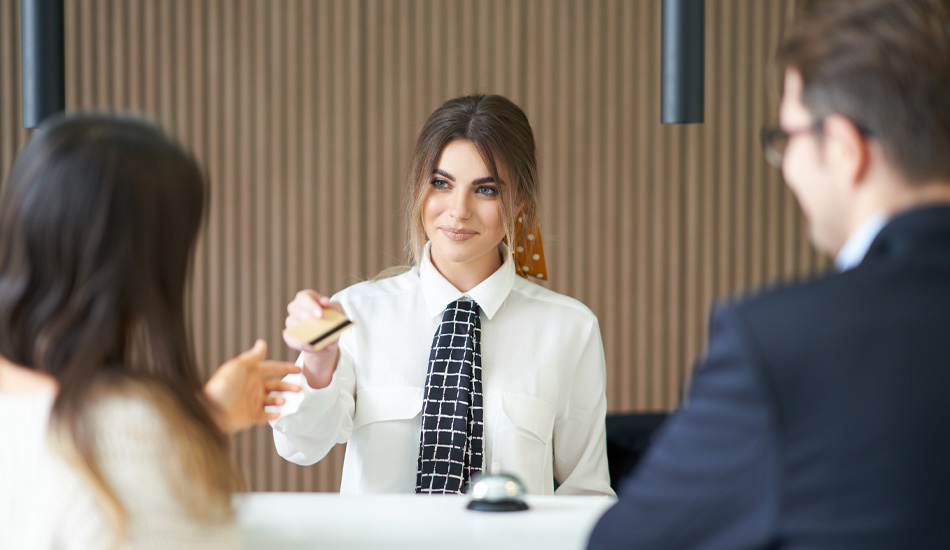 Directions and Hotel
The first address for the future of pharmacy
If you want to visit the leading trade fair for the pharmacy market in Munich, you will find all the important information here.
Whether traveling by public transport or by car, from the airport or the train station, hotel booking or room reservation - with just a few clicks you can organize everything around your visit here.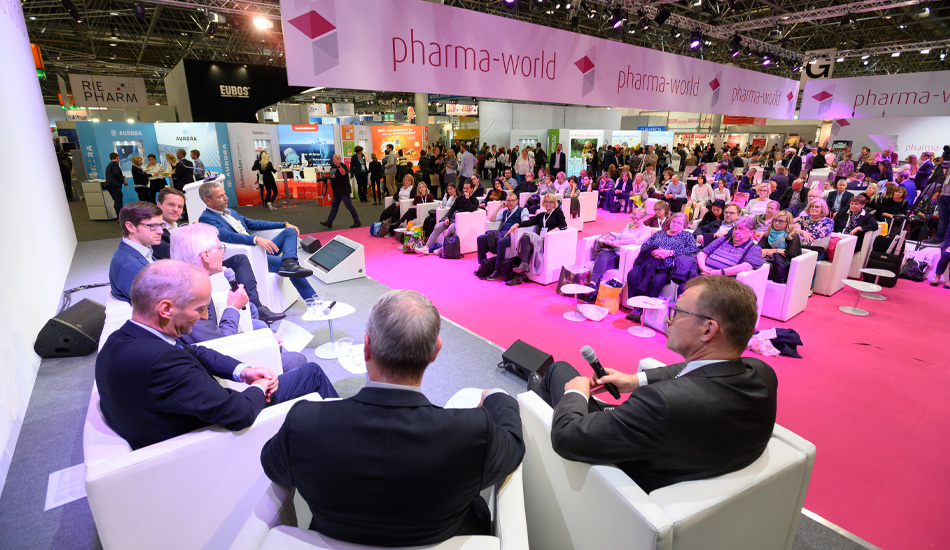 Certified continuing education at pharma-world
The Bavarian State Chamber of Pharmacists has accredited the scientific lectures at pharma-world - pharmaceutical personnel receive one point per attended lecture for their personal continuing education certificate.
If you attend all four days of the trade fair, this gives you the opportunity to collect up to 32 continuing education points.*
*Please note that you can receive a maximum of eight continuing education points per trade fair day.